Homepage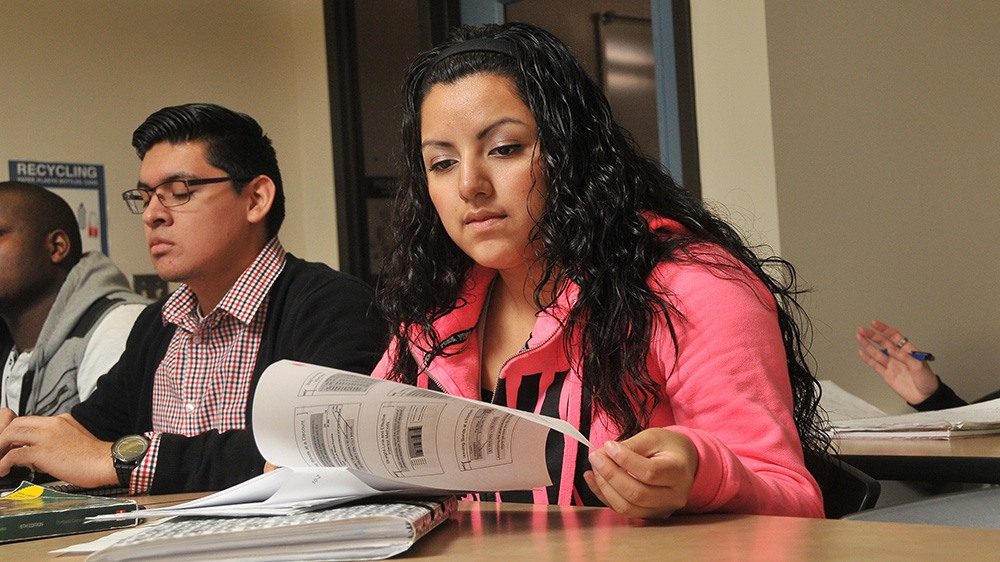 Accounting is the recording, summarizing, and analysis of financial information. The PCC accounting program develops your foundational knowledge in financial and managerial accounting as well as in several specialized skills.
Accounting continues to be one of the most in-demand fields. The Oregon Employment Department forecasts Portland area employment for accounting clerks and bookkeepers will grow 4.2% through 2027.
Why choose Accounting at PCC?
Salary
According to the Oregon Employment Department, accounting clerks in the Portland metropolitan area earn an average salary of $50,286 per year.
We offer:
Up-to-date and relevant course instruction
Experienced faculty dedicated to your learning
Small classes where you're more than just a number
Internship opportunities to develop the skills employers seek
View other Business Administration degrees and certificates offered at PCC.
Degrees and certificates
Awards with a icon can be earned completely online, or you can choose a mix of online and on-campus classes.
What will you learn?
Class information
Thinking of a CPA?
If you have a bachelor's degree and are interested in CPA certification, a post-baccalaureate certificate in accounting is a great option. Two university programs are located in the Portland area and all the prerequisites are offered at PCC.
Accounting
Business math
Communication
Computer applications
Critical thinking
Financial management
Law
Organization
Payroll
Problem-solving
Tax regulation
What will you do?
PCC accounting credentials prepare graduates to find employment as:
Accounting assistants and clerks
Bookkeepers
Payroll clerks
Tax preparers
Who will hire you?
PCC graduates are employed at firms such as:
Accountemps
Blue Cross Blue Shield
Intel
Oregon Graduate Institute
Wells Fargo
Next steps
Applying to PCC is free and only takes a few minutes.Apply now

Not quite ready to apply?
We can help you get the info you need.