Homepage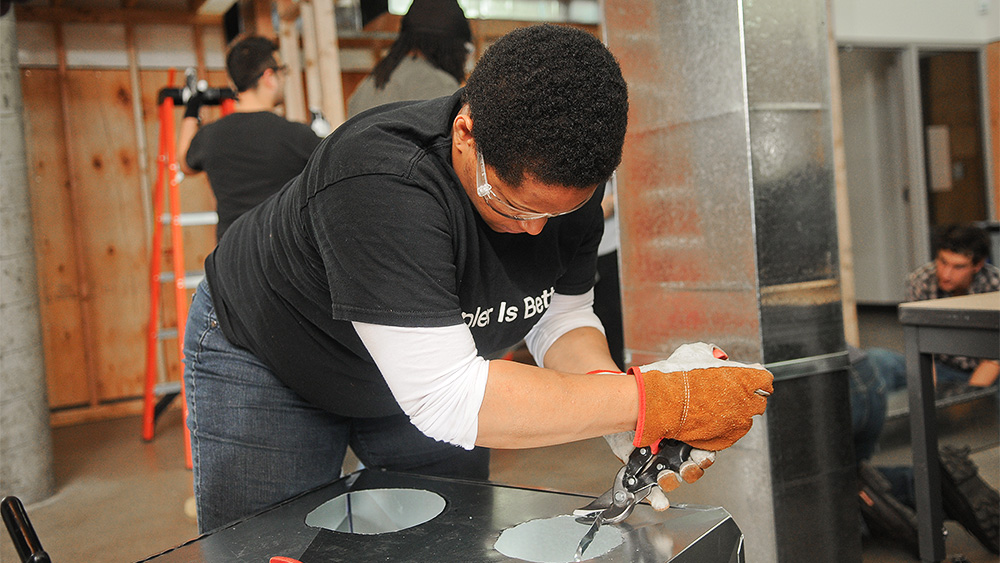 Facilities maintenance technicians install, operate, maintain and repair piping and mechanical systems in large buildings. The Oregon Employment Department forecasts Portland area jobs for facility maintenance workers will grow 13.1% through 2027.
Why choose Facilities Maintenance Technology at PCC?
Salary
The Oregon Employment Department reports that Portland area facilities maintenance technicians earn between $15.08 to $32.38 per hour. The average annual salary is $49,242.
Portland Community College offers a variety of facilities maintenance classes, certifications, and the opportunity to participate in on-the-job training. We have lecture and lecture/lab classes that give you a strong foundation in general maintenance skills, including heating, ventilation, air conditioning, and refrigeration (HVAC/R). We also offer an optional Employment Skills Training (EST) certificate.
Several industries, from semiconductor manufacturers to large hospitals, seek graduates of our program. PCC is renowned for providing students with a unique set of critical thinking skills that set them apart. In addition, most Facilities Maintenance Technology faculty possess advanced degrees and proven work experience in their fields.
Degrees and certificates
What will you learn?
Class information
Learn more about the program
Besides basic heating, ventilation, and air conditioning/refrigeration, the Facilities Maintenance Technology program offers in-depth skills training in:
Adjustable speed drives
Boiler operation
Communication
Electrical concepts
Preventive maintenance skills
Problem-solving methods
Programmable controls
Troubleshooting skills
Water treatment
What will you do?
A facility maintenance technician installs, maintains, and repairs HVAC/R (heating, venting, air conditioning, and refrigeration) and other equipment and systems where environmental quality is essential to the success of the company. Other specializations may include advanced digital control of computerized systems, natural gas equipment, and fiber optics.
Who will hire you?
A variety of companies seek facilities maintenance technicians. You may find work from companies such as:
HVAC/R service companies
Intel
Kaiser Permanente
Northwest Natural
Oregon Health & Science University
Portland Community College
Portland General Electric
Portland State University
Oregon State University
Help with finding a job
In addition to the PCC career guidance office, our program maintains a job announcements bulletin board. Employers regularly contact us seeking qualified technicians, and our technicians enjoy a high rate of placement. Another major benefit is that our program's advisory committee is composed of those who work in the industry. This means you'll receive tours and demonstrations relevant to prospective employers.
Next steps
Applying to PCC is free and only takes a few minutes.Apply now

Not quite ready to apply?
We can help you get the info you need.