Homepage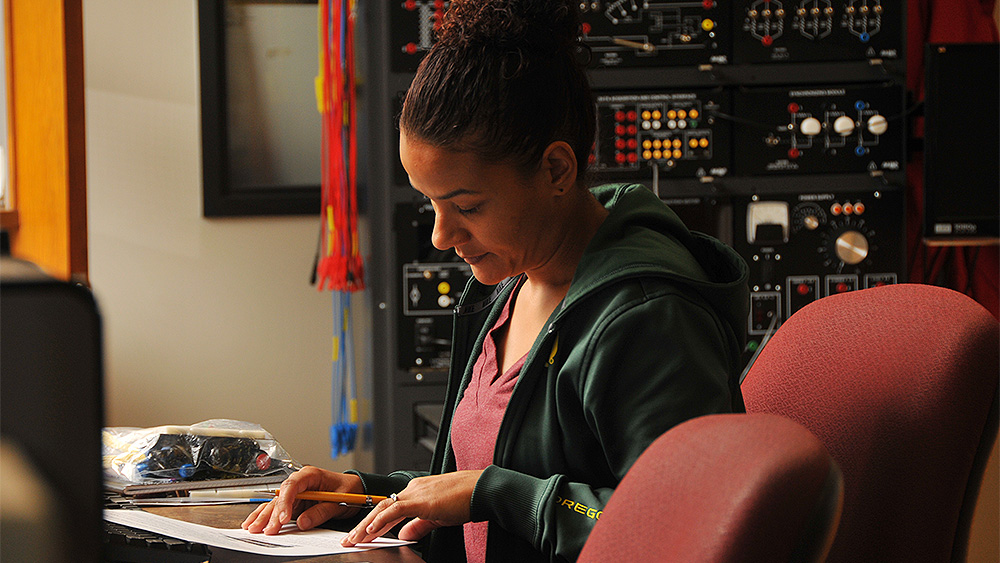 For more than 50 years, Portland Community College's Electronic Engineering Technology (EET) program has produced graduates whose superior skills and abilities have helped them obtain excellent jobs and pursue advanced degrees.
Why choose Electronic Engineering Technology at PCC?
Salary
The Oregon Employment Department reports that Portland area electronic engineering technicians earn between $22.27 and $48.85 per hour. The average annual salary is $68,615.
Portland Community College's difference is clear. PCC's Electronic Engineering Technology program has the breadth of courses, industry affiliations, and resources that enable you to begin your career in an innovative and enduring field.
We understand getting started in electronic engineering isn't easy. That's why we provide the right courses and resources so you get the skills and experience you need when you need it, whether you're returning to school to upgrade your skills or just beginning your career.
PCC Makerspaces
As part of your EET training, you'll have access to the PCC Makerspaces, which feature:
3D printers
CADD access
Classes
Laser cutters
Sewing machines for wearable tech
Soldering stations
Degrees and certificates
What will you learn?
Class information
PCC is accredited by the Northwest Association of Schools and Colleges Commission. In addition, our EET program offers unique flexibility with day and evening courses, real-world training, and quality instruction from faculty who possess advanced degrees and a broad range of industry experience.
Learn more on the program costs page.
What will you do?
Many of our graduates have achieved upper-level positions as engineering managers and quality control technicians in some of the Northwest's most reputable firms, including:
Biotronik
Cascade Microtech
Intel
OHSU Hospital
Providence Hospital
Sunset Solar
Veteran's Medical Center
Learn about EET and biomed co-op opportunities.
Transferable credits
The EET program and all its options have partial transferability into the BS EET program of Oregon Technical (OIT) and many other BS EET programs. See how credits transfer by catalog year: OIT transfer 2020-2021. If you have any questions related to this agreement please contact the EET Department Chair Sanda Williams or OIT's BSEET Program Director, Dr. Aaron Scher. You can also email eet-advising-group@pcc.edu with your questions.
Need help deciding?
Not sure if you want to transfer to a university to earn a Bachelors, or become a technician in two years or less? The classes aren't interchangeable – get help choosing your path if you're not sure which option is right for you.
Next steps
Applying to PCC is free and only takes a few minutes.Apply now

Not quite ready to apply?
We can help you get the info you need.