Homepage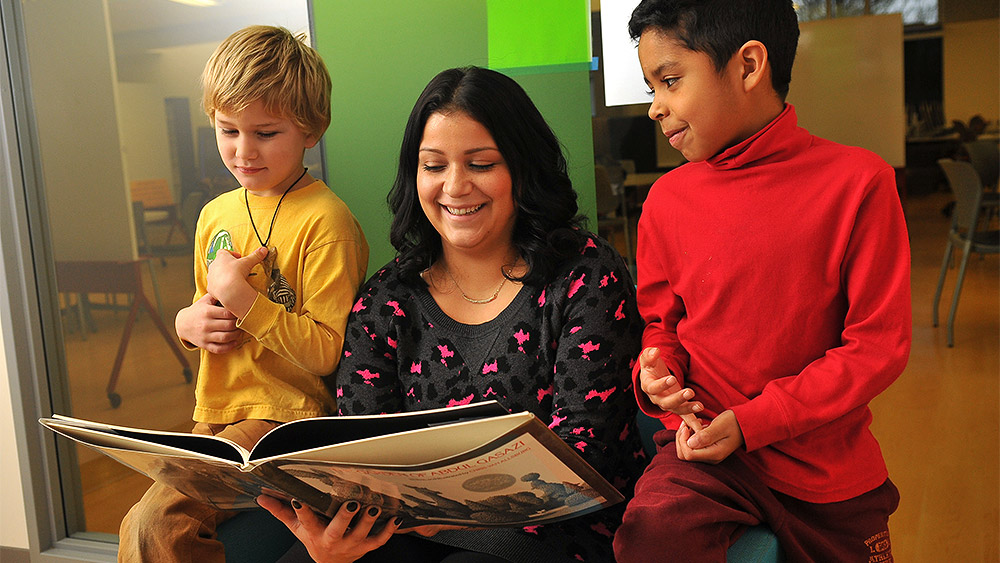 Why choose Education at PCC?
Salary
The Oregon Employment Department reports that for the Portland area, the average annual salary is $35,973 for paraprofessional educators and $82,277 for teachers.
Is what you are doing right now positively affecting someone else's life? If you are an educator, the answer is probably "yes." If you want to dedicate your life to educating others, PCC is the right place to start. Whether you are seeking a career in education or want to keep your license current and update your skills through re-licensing classes, PCC is here to help you help others.
If you want to do something with your life that will make a difference – teach.
Degrees and certificates
Awards with a icon can be earned completely online, or you can choose a mix of online and on-campus classes.
What will you learn?
Class information
Grow Your Own Pathways
These are tuition-supported pathways for working and future BIPOC employees of local school districts to become licensed educators. Participating school districts (SDs) and organizations include:
Multnomah CO: David Douglas SD, Gresham-Barlow SD, Parkrose SD, Centennial SD, Reynolds SD, Multnomah ESD, Latino Network, Oregon Association of Black School Educators.
Washington CO: Forest Grove SD, Beaverton SD, Hillsboro SD, Sherwood SD, Beaverton Black Parent Union, Adelante Mujeres, Mente, Centro Cultural, NAYA.
For more information, fill out the Future Educator intake form.
If you are a BIPOC student interested in transferring to Portland State University, and becoming a teacher through PSU's Teacher Education Program, you may be eligible to apply to the Teacher Scholarship Program. This is a tuition-supported pathway for students who can attend college full-time.
Teacher Relicensing
PCC can also help you keep your teaching license current. Most Education Department courses numbered 101 or above are accepted by the Oregon Teacher Standards and Practices Commission (TSPC) to meet relicensing requirements – contact TSPC regarding your individual requirements.
What will you do?
As a classroom teacher, you will have one of the most important jobs in our society. Employment of kindergarten, elementary, middle, and secondary school teachers in the Portland area is expected to increase by 8.7% through 2027 according to the Oregon Employment Division. Science, math, special education, and bilingual teachers will be in great demand.
Next steps
Applying to PCC is free and only takes a few minutes.Apply now

Not quite ready to apply?
We can help you get the info you need.