Homepage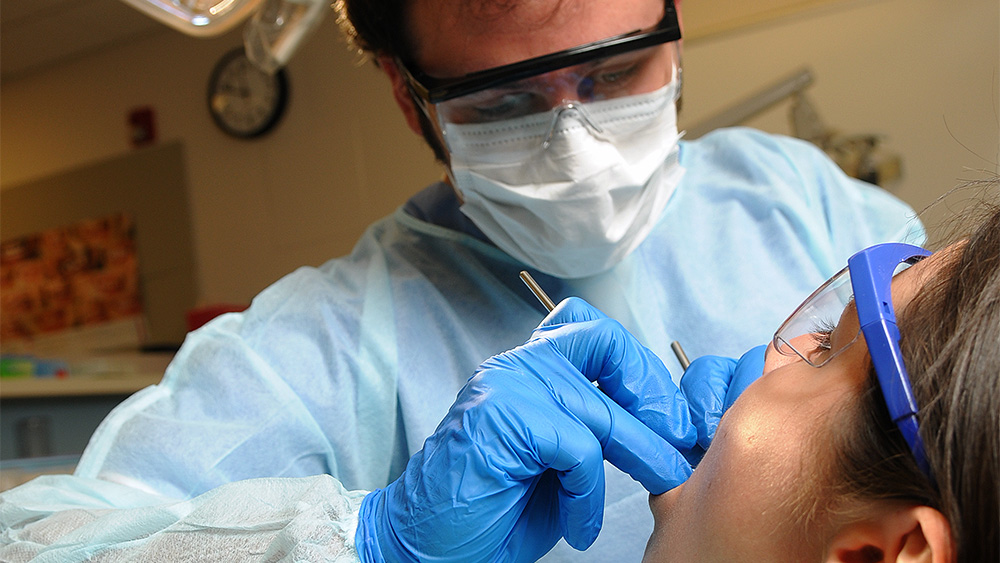 In the news
Dental hygienists are licensed dental health care professionals. They provide:
Nutritional counseling
Oral health assessment
Oral health education
Periodontal (gum) disease treatment
Sealant application
Therapy planning
The Oregon Employment Department forecasts Portland area dental hygienist employment will grow 12.8% through 2027.
Why study Dental Hygiene at PCC?
Salary
The Oregon Employment Department reports Portland area dental hygienists earn from $39.40 to $62.51 per hour. The average annual salary is $102,916.
Dental clinic
Our dental clinic will provide you with opportunities to practice your skills and serve the public.
Since 1970, graduates of Portland Community College's Dental Hygiene program have been in high demand because of their reputation for excellent patient care and quality skills. Our curriculum is designed to prepare you for the state and regional licensure examinations and the clinical practice of dental hygiene.
Certification
When all course work is completed with a C grade or higher, you will be eligible to sit for the National Board Examination and the Western Regional Board Examinations. Only after graduation from the program and successful completion of both board examinations are you eligible for licensure. Licensure requires fingerprinting and criminal activity disclosure. Questions regarding this requirement may be directed to the Oregon Board of Dentistry at 503-229-5520.
Accreditation
PCC's Dental Hygiene program is accredited and endorsed by the American Dental Association (ADA). This is the link to file comments or complaints with the Commission on Dental Accreditation (CODA) about the program concerning Accreditation Standards. To view CODA Dental Accreditation standards please go to Standards for Allied Dental Education Programs.
Degrees and certificates
What will you learn?
Class information
More information
All primary functions are taught to clinical competency standards as approved by the Oregon Board of Dentistry for dental hygienists. A broad-based education in dental sciences, clinical techniques, biological sciences, and humanities prepares you for work in private practice and community settings.
What will you do?
Local anesthetic administration
Nitrous oxide sedation
Oral health assessment
Periodontal therapy
Teeth cleaning
Topical fluoride application
X-ray interpretation
Place and finish dental fillings
Transfer options
Our courses are fully transferable to four-year institutions. PCC Dental Hygiene students have had the option of having all of their credits from general education and Dental Hygiene program electives transfer to various institutions for Bachelor degree completion programs. Speak with an advisor at the institution you plan to transfer to, as they will have the final decision in determining which of the PCC credits are transferable and accepted. Institutions include:
Eastern Washington University
Oregon Institute of Technology (OIT)
Pacific University (Health Management)
Portland State University (Public Health or Business)
University of Idaho
Idaho State University
Not quite ready to apply?
We can help you get the info you need.