Homepage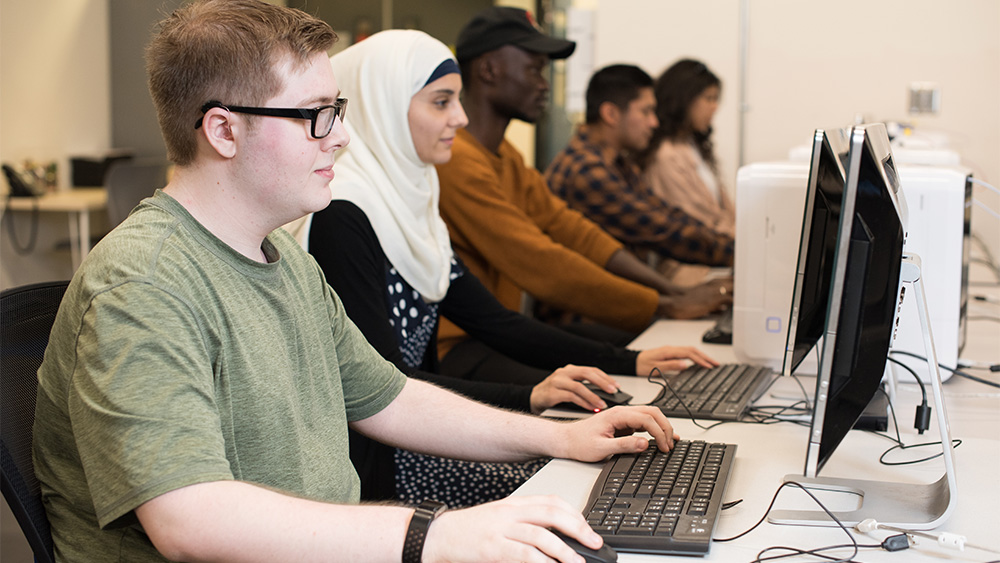 Why choose Computer Science at PCC?
With PCC's computer science program, you can work on just about anything dealing with computers: animating computer games, designing software, or anything else. Plus, with a burgeoning job market – and since almost every employer can use people with computer science degrees – a career in computer science is always in demand.
PCC's Computer Science program is a two-year transfer program that prepares you to pursue a four-year degree in computer science and save you tuition costs. To satisfy the transfer requirements, you will complete a minimum of 97 credit hours at PCC.
For the working student and those with a busy schedule, we offer all of our CS sequences online.
Degrees and certificates
Degrees and certificates by number of terms to complete

| Award | Length | Financial aid eligible | Currently accepting students? |
| --- | --- | --- | --- |
| University transfer | 2 years at PCC + 2 years at university | | |
What will you learn?
Class information
Classes introduce you to subjects like:
C programming
Data structure
Discrete structures
Programming systems
UNIX/Linux
Computer Science tutoring is available to help you succeed.
What will you do?
Computer science is a career field that all different kinds of people work in – from graphic designers to programmers to software developers and many others. This field mixes creativity with technology, problem-solving, and team interaction. So no matter what you're interested in, computer science can be a real option for you.
Next steps
Applying to PCC is free and only takes a few minutes.Apply now

Not quite ready to apply?
We can help you get the info you need.