PCC earns $300,000 for next generation machine manufacturing training
Photos and Story by James Hill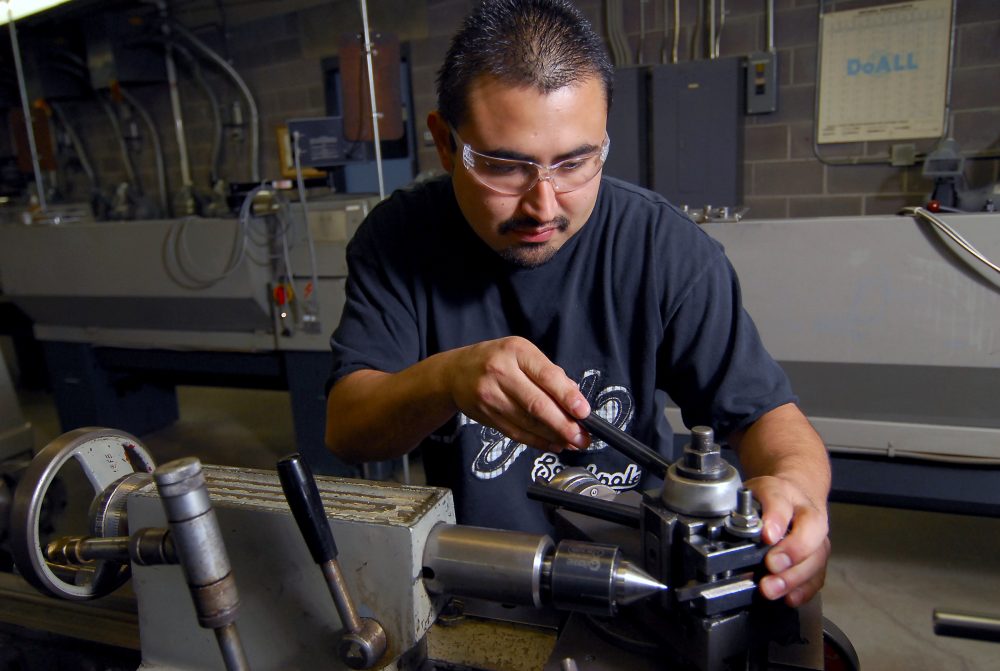 Portland Community College has been awarded a $300,000 grant for the Next Generation Machine Manufacturing Technology initiative.
The project is one of 42 that the Higher Education Coordinating Commission recently awarded in the first round of $10 million Future Ready Oregon Workforce Ready grants. These projects are focused on encouraging innovation and removing barriers to job training and education for historically underserved and marginalized populations.
The Next Gen MMT project is a collaboration between the PCC's Opportunity Centers, the Machine Manufacturing Technology Program, OMIC Training Center in Columbia County, as well as many community-based organizations and industry partners. The project supports communities of color and low-income populations by improving awareness of and expanding access to industry-aligned training.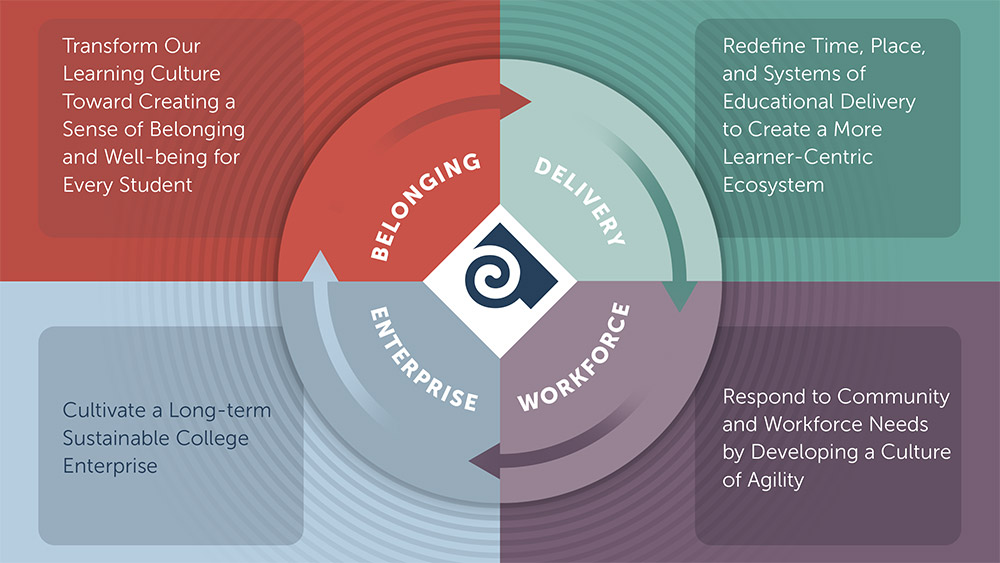 The Strategic Plan
The 2020-2025 Strategic Plan prepares the college for the future of higher education, addressing the impacts of the pandemic on academics, preparing to adapt to future enrollment and demographic shifts, and more.
The aim is to have participants follow career pathways that lead to high-demand, good-paying jobs in manufacturing with a focus on machine manufacturing training. The Oregon Employment Department forecasts that machinist employment in the Portland area will grow 10.9% through 2027 and the average annual salary being nearly $60,000.
PCC Opportunity Centers – located at the Willow Creek and Portland Metro Workforce Training centers – will collaborate with partners Asian Pacific American Network of Oregon, Central City Concern, Centro Cultural and Native American Youth and Family Center. These centers are hubs for workforce development that connect people, employers and community partners.
"They will be engaging their participants in the career and college prep courses at the Opportunity Centers and gathering feedback about their experiences," said Pam Hester, PCC Community Workforce Development dean. "We'll use that feedback to ensure our programs are welcoming, reflective of the communities we serve, and effectively prepare people to transform their lives through education and living wage careers, especially in manufacturing."
The PCC OMIC Training Center, located in Columbia County, provides access to academic, workforce training, community enrichment programs and support services. The center works with regional manufacturing and manufacturing-aligned partners to develop a skilled workforce that meets the needs of students, employers, and the community.
"With advancements in manufacturing technology, there is a growing need for trained manufacturing professionals," said Patty Hawkins, director of the OMIC Training Center. "The center helps new students and adults enter these exciting, well-paying, in-demand careers with career training, certifications and job search support. The newly built, state-of-the-art training facility also has the latest equipment and technology and flexible learning options that will work for students. There are opportunities to learn advanced trades like manufacturing, welding, and technical design."