Metro Opportunity Center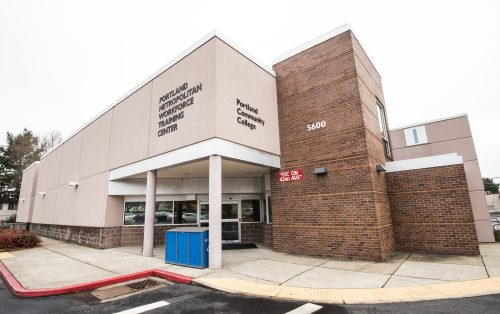 The Metro Opportunity Center, formerly the Portland Metropolitan Workforce Training Center (PMWTC), is a vibrant hub that connects Portland students, employers, and community members to PCC. Situated between the Cully and Concordia neighborhoods in Northeast Portland, this center offers career exploration, job training, and educational opportunities. We strive to close opportunity gaps, prepare students for careers with economic mobility, and provide integrated services to support equitable student success.
Programs and services
View the complete list of programs and services at the Metro Opportunity Center.
Contact
Additional offerings
Rent a space at the Metro Opportunity Center
Rental service update
We are not currently accepting in-person reservations. As soon as we are able we will re-open rental spaces. Contact Charles Clay for details about hosting a remote employer event.
We offer space and rooms for rent. The maximum classroom capacity is 25 people, and the auditorium maximum is 150 people. Renters must set up and clean up their rooms. Renting a space requires an official application with a federal identification number.
Contact our facilities rental team at pmwtcrooms-group@pcc.edu to get started.