Manufacturing Technician, Career Pathway certificate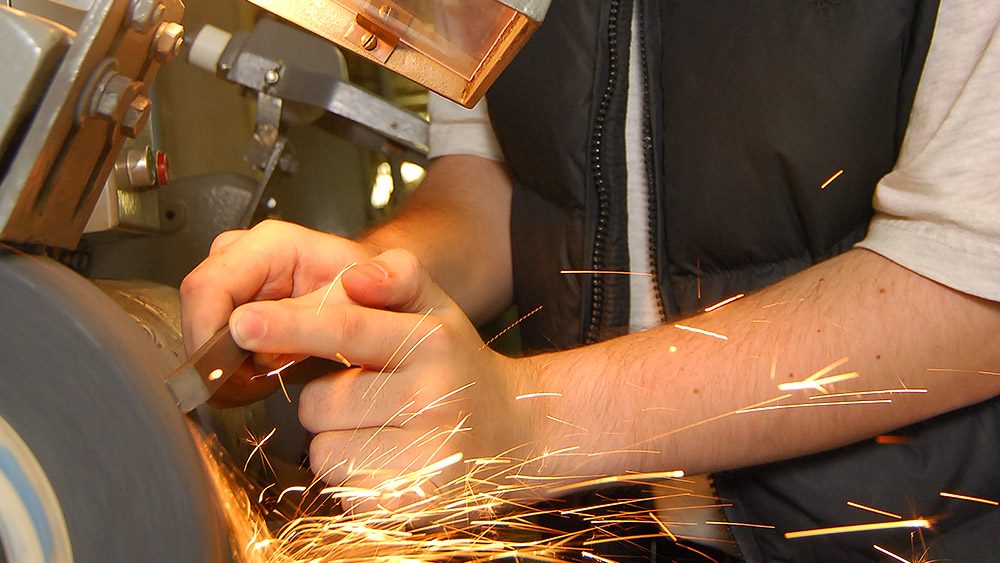 Do you like to work with your hands and want to play a critical role in seeing designs come to life?
Are you interested in a program that is designed around your needs – with flexible, self-paced options?
Do you want to gain valuable skills and knowledge sought after in the industry – to enter the manufacturing field or advance your current career options?
The Manufacturing Career Pathway certificate prepares you to enter into the booming manufacturing field in an entry-level position as a Machine Operator, Team Assembler, or Technician position. It also builds towards the skills needed to become a skilled CNC turning and milling machinist and tool and die maker.
Individualized coaching
As a Career Pathway student, you can get one-on-one support to help you access resources, services, and employment. You may also be eligible for financial support to help you with the costs of college.
Get connected
Award information
Degrees and certificates by number of terms to complete
Award
Length
Financial aid eligible
Currently accepting students?
Career Pathway Certificate: Manufacturing Technician
Less than 1 year
Limited entry, see how
to get into this program
Learn more about Machine Manufacturing and all 5 awards available »
Finish your degree
The Manufacturing Technician Career Pathway Certificate leads to additional Machine Manufacturing Technology certificates and degrees. Continue your education to give yourself more job opportunities and career advancement.
Is it for me?
This certificate is perfect for high school graduates (and high school equivalency). Recommended placement into Reading 90, Writing 90, MTH 20. If you do not meet all the placement recommendations, contact us for other options.
Program cost
Use the cost calculator to see the estimated costs. For a more detailed cost sheet contact Laurie Chadwick.
Courses
Course listing for the 2023-2024 catalog year.
Course List
Code
Title
Credits

MCH 100

Machine Tool Basics
1

MCH 110B

Blueprint Reading for Machine Manufacturing 1
3

MCH 115A

Geometric Dimensioning and Tolerancing I 2
2

MCH 120

Machine Shop Math
2

MCH 121

Manufacturing Processes I
5

MCH 130

Machine Shop Trigonometry
2.5
Total Credits
15.5
1

 MCH 110B requirement may be met by the completion of MCH 105 and MCH 110.

2

MCH 115A requirement may be met by the completion of MCH 115.
Not quite ready to apply?
We can help you get the information you need.