Group visits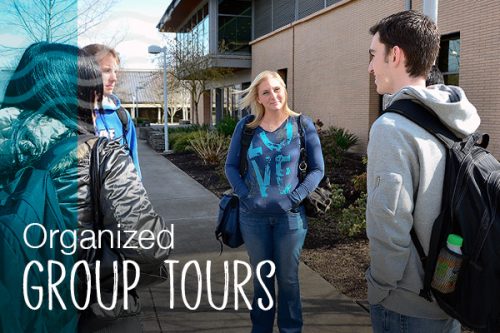 We invite groups of up to 25 students to visit PCC and take an organized tour. Group tours are offered at each campus (Cascade, Southeast, Sylvania, and Rock Creek) based on the following schedule:
Monday to Thursday at 10am
Monday and Wednesday at 2pm
Visits typically last about 90 minutes and include a short PCC information session followed by a walking campus tour.
Please fill out the request form below and we will contact you directly to confirm the details. We ask requests be submitted at least two weeks prior to your visit.