Network Administration: Microsoft Server, less than 1 year certificate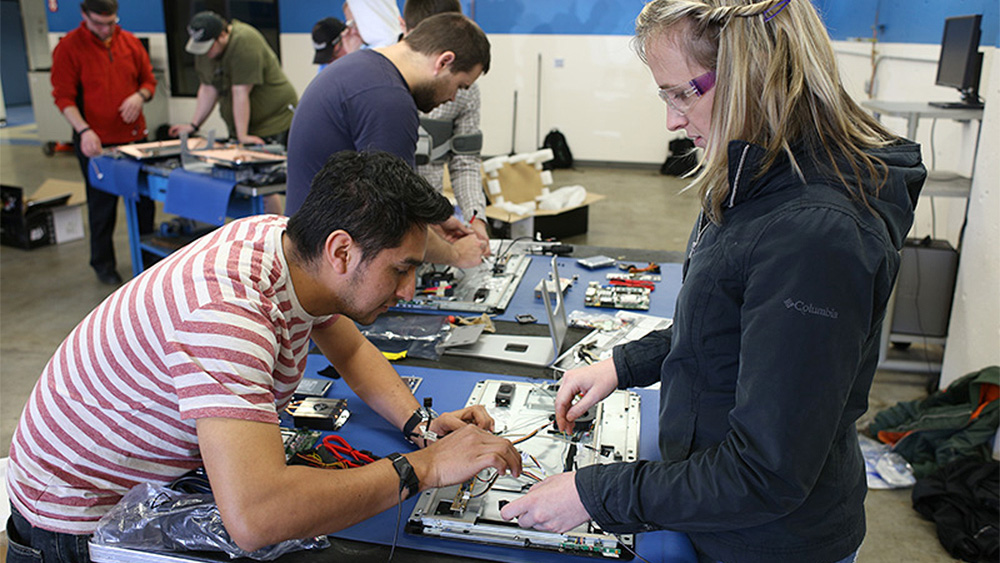 Award information
Awards with a icon can be earned completely online, or you can choose a mix of online and on-campus classes.
Degrees and certificates by number of terms to complete
Award
Length
Financial aid eligible
Currently accepting students?
Certificate: Network Administration: Microsoft Server
Less than 1 year
Limited entry, see how
to get into this program
Learn more about Computer Information Systems and all 16 awards available »
Courses
Course listing for the 2023-2024 catalog year.
Course List
Code
Title
Credits

CIS 140M

Operating Systems I: Microsoft
4

CIS 179

Data Communication Concepts I
4

CIS 240M

Managing a Windows Server Environment
4

CIS 287M

Microsoft Server Security
4

CIS 288M

Microsoft Network Administration
4

CIS 289M

Microsoft Active Directory Administration
4
Total Credits
24
Not quite ready to apply?
We can help you get the information you need.