Board of Directors
A volunteer board of directors, who represent a wide range of business and community interests, leads the PCC Foundation. Many serve on individual Foundation committees.
Jennifer Monnig, President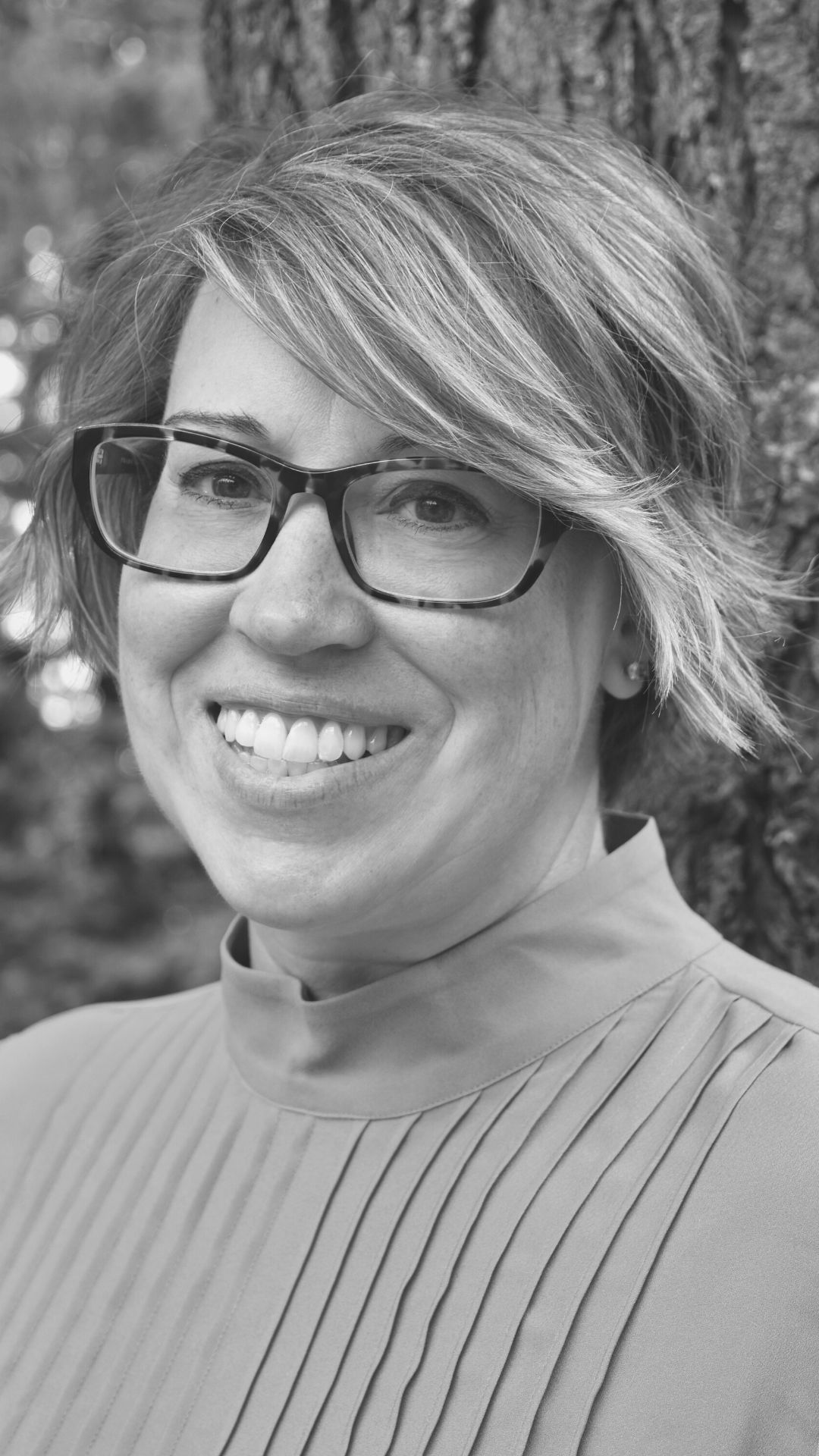 Jennifer Monnig is a 22-year veteran of Intel, where she is currently the Director of Change and Transition Management for Intel's future of work efforts. Prior to her current role, she was Chief of Staff for the Total Rewards organization, led a Strategy & Intelligence team, worked in the Talent Organization division, driving experience and systems integration and definition of customer, partner and employee experiences in Intel's Talent organization, and led the Work Practice Innovations team, focused on creating transformative change in the ways Intel works around the world.
Previous positions include Deputy Chief of Staff for the senior vice president and chief Human Resources officer and lead of Intel's Talent Intelligence & Analytics division. Jennifer holds a Bachelor of Arts degree in Economics and Political Science from Albion College, and a Master of Business Administration degree from the University of Notre Dame. Jennifer has been the head sprint coach at Century High School for many years.
Kim Morgan, Vice President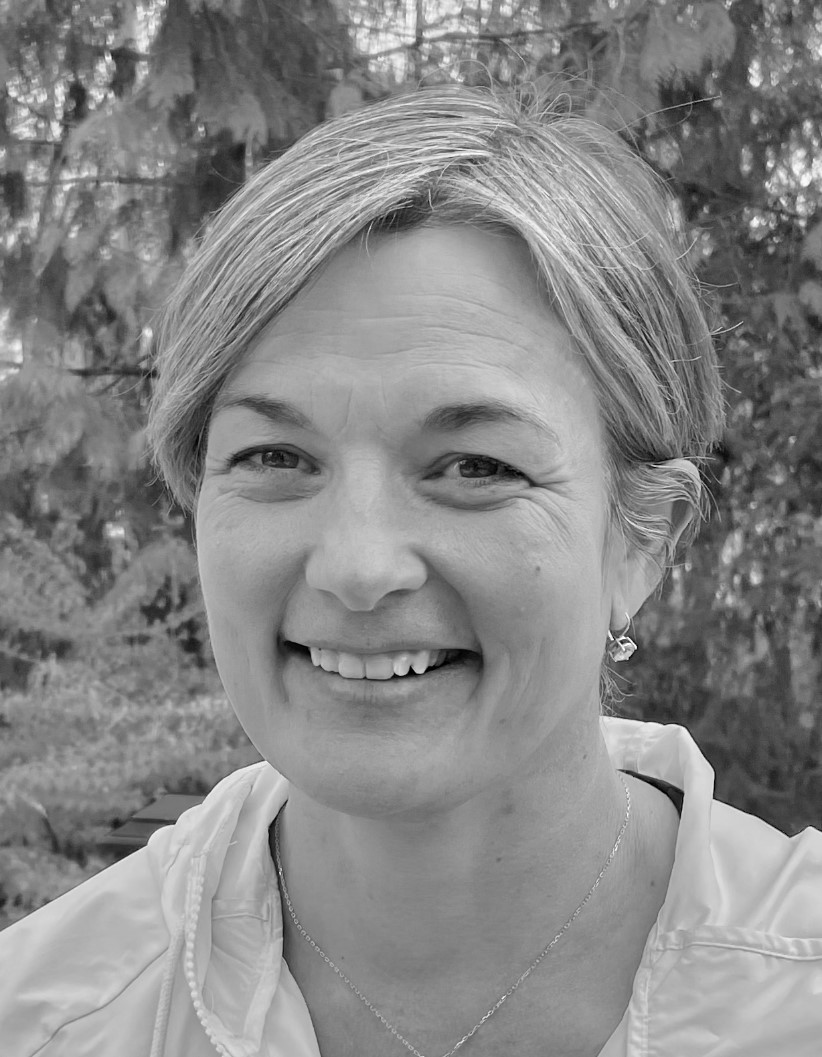 Kim Morgan leads Innovation Partnerships and Business Development at Nike. While Kim currently executes partnership strategies with Nike Innovation and for many prior years served as a venture capitalist for Motorola, she also has an unusual additional set of skills. Kim was a decorated Naval combat helicopter pilot and flight instructor responsible for the leadership of training and combat missions in support of operations Enduring Freedom and Desert Fox.
Kim grew up in Oregon, left for college to attend Notre Dame, then moved abroad and stateside for 20 years. Kim and her husband, Meurig, returned to Portland in 2014 to raise their twins. In addition to the BA in Finance obtained at Notre Dame, Kim has an MBA from the University of West Florida.
Kim is an avid triathlete and outdoors woman and enjoys racing and raising money for causes she cares about, including the Leukemia Lymphoma Society's Team in Training and The Wounded Warrior Project.
Kim was prompted to get involved in the PCC Foundation when she attended its Gala. "As soon as I heard the inspirational stories from the scholarship students, I was hooked and wanted to be a part of something that has the potential to make a huge impact on people in the community," she said. Kim says the scholarship funds change lives and create a ripple effect of positive change.
Ernest Stephens, Treasurer
Ernest Stephens is the Chief Executive Officer of Morant McLeod, a business consulting firm that helps businesses manage change, create funding, develop strategies and grow.
He has 20 years of experience in leadership, compliance, operations, strategy, continuous improvement and finance having worked as a CEO, COO, CFO and entrepreneur.
Ernest served on the boards of Portland Housing Center, Molly's Fund, Outside In, Ronald McDonald House and City Club. Ernest has an MBA from Suffolk University.
Jen Peet, Secretary, J.D.
Jennifer Peet is Associate General Counsel at Cambia Health Solutions and Echo Health Ventures, a venture capital firm focused on driving systemic health care transformation.
She spent 15 years representing the Oregon State Treasury investment division, and served as Senior Assistant Attorney General for the State of Oregon. She is a Portland Business Journal Woman of Influence for 2019.
Jennifer serves on the board of Portland Women in Investment Management. She has a J.D. from Lewis & Clark Law School and an undergraduate degree from Miami University.
Francoise Bourdonnec
Françoise Bourdonnec is Senior Director of Operations for Intel's Technology, Systems Architecture & Client Group. In this role, she leads cross-Intel teams to drive solutions to major, multi-faceted business issues. Bourdonnec was previously Chief of Staff/Director of Operations during the integration of Altera after its acquisition by Intel. She joined Intel in 1991, serving as Operations Manager for the Platform Engineering Group, Chief of Staff for Intel's CTO, and Director of Home Experience Research in the Digital Home Group. She has also held positions in Intel's Motherboard business, Marketing, and Materials.
Bourdonnec holds master's degrees in Anthropology from Portland State University and International Management from Thunderbird School of Global Management at Arizona State University, as well as a Finance degree from Ecole Supérieure de Commerce de Paris.
"PCC creates opportunities for Portlanders to access further education and job training," she says. "I value equality of opportunity, and I've been impressed with PCC's thoughtful, systematic and effective approach in addressing barriers to educational access. I'd like the opportunity to contribute to that effort." Bourdonnec is a PCC alum and a Future Connect Industry Professional. In her spare time, she enjoys cooking and puzzles of all kinds.
Laurie Dornan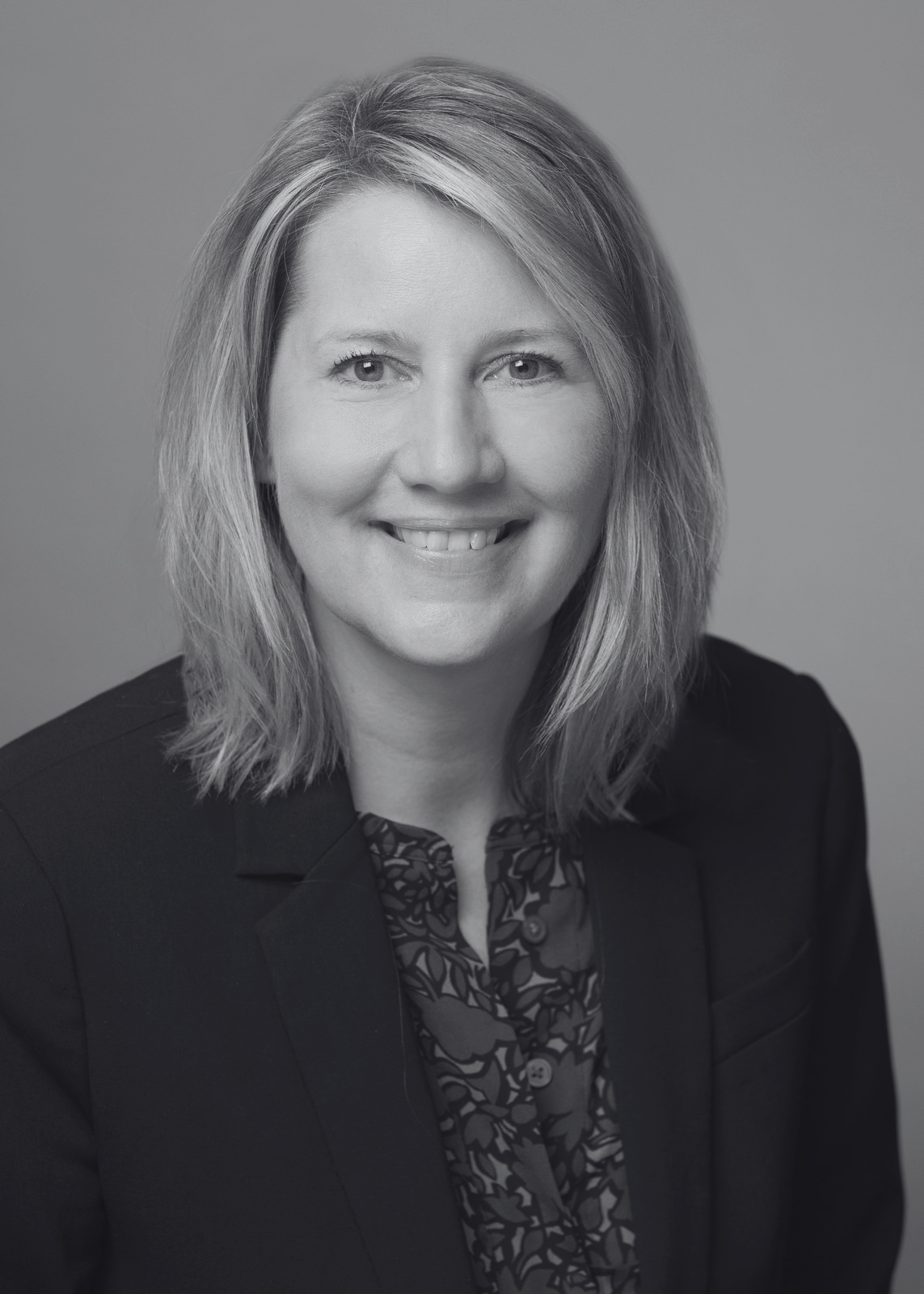 Laurie Dornan is the Chief Human Resources Officer at The Greenbrier Companies, a global provider of rail and transportation equipment headquartered in the Portland, Oregon area.  Her responsibilities include talent pipeline planning, employee learning and leadership development.  Through her work, she shapes her company's culture and partners with organizations to build talent networks in the local communities in which Greenbrier operates.  She helped launch a diversity, equity and inclusion framework at Greenbrier which continues to flourish and grow.
Laurie is a lifelong Oregonian.  She graduated from Oregon State University with a degree in Accounting.  She and her daughter Erin are active members of the Portland Rose Chapter of the National Charity League, a national non-profit organization focused on community service and volunteering opportunities for mothers and daughters.
Through her work with PCC Foundation, Laurie is interested in bridging the gap between education and employment.
Jans Dykhouse
Jans Dykhouse is Assistant Vice President of Sales Operations and Dental for The Standard. He leads sales operations, account management of employee benefits business, and the dental and vision product portfolios at The Standard. He joined the company in 1999 and has served in multiple roles including senior director of Sales Operations and Service and second vice president of Employee Benefit Sales Operations. Dykhouse earned a Bachelor of Science degree in mathematics from the University of Oregon and a Master of Business Administration from the University of Massachusetts Lowell. He is also an alum of Normandale Community College in Bloomington, Minnesota.
"My personal experience with community college was in preparation for a four-year degree," he says. "It was community college, not high school, that inspired me to be more curious in STEM fields and find success. I want to help PCC create this same excitement and curiosity in students."
Tony Erickson
Tony Erickson serves as Chief Operating Officer for Oregon Aero Inc., where he manages the company's daily operations. For the past 29 years he has worked with the Scappoose-based manufacturing company, which designs advanced comfort and safety systems for the aviation industry, law enforcement and the military. Most recently, Erickson was the company's Vice President of Research & Development, and prior to this role he had served in a variety of management positions for the company's Research & Development, Seat, and Helmet Systems departments. In addition to representing Columbia County on the Foundation board, he is also on the board of the North West Regional Education Service District (NWRESD), President of the board of the United Way of Columbia County and Chair of the Workforce Investment Board for northwest Oregon.
Marion Haynes
Marion Haynes is Vice President of External Affairs for Comcast in Oregon and Southwest Washington. In this role, she is responsible for strategic communications, community investments, and political and regulatory engagement and relationships at the local, regional, and state levels. Previously, she worked at the Portland Business Alliance, serving as Vice President of External Affairs and Vice President of Government Relations and Economic Development. Haynes has also worked at PGE and the Oregon Business Association. She holds a Juris Doctor from Lewis & Clark Law School.
"I've had the opportunity to hear stories from students that participate in Future Connect that are really inspiring," she says. "I'm also interested in workforce training as I think this will be critical in the face of changes in the future of work and artificial intelligence."
Karen Kervin
Karen Kervin is the Vice President/Community Affairs Manager for U.S. Bank's Northwest Region, where she manages U.S. Bank Foundation grants in the region. Prior to joining U.S. Bank in 2013, Kervin was Chief Marketing Officer for the Portland law firm Schwabe, Williamson & Wyatt.
In addition to serving on the PCC Foundation Board, she is immediate past president of City Club of Portland and serves on the board of United Way of the Columbia-Willamette.
Kervin is passionate about the work of PCC, which makes college and career training accessible to thousands of people each year. She is very impressed with the college's programs and people. She knows that the time and resources she invests are well spent, which is what she looks for when deciding where and how she contributes.
Her hope and advice for PCC students: "If you want to further your education, whether for college credit or career training, there is no better place to pursue your goals than PCC. Take advantage of all that PCC has to offer as it is an investment in your future."
Kervin and her husband Tom have two grown children, Katie and Patrick.
Susie Lahsene
Susie Lahsene is a Principal with Lahsene and Associates, a freight, infrastructure policy and planning firm; she is retired as the Director of Policy and Planning for the Port of Portland, Oregon. There she managed land use policy, transportation strategy and fund acquisition for the Port's transportation facilities, terminals and industrial land base for more than twenty years. Originally from the Washington DC area, she holds a B.A. in Urban Studies and a Master's Degree in Urban and Regional Planning, both from the Virginia Polytechnic Institute and State University in Blacksburg Virginia. She also has an M.B.A. from the University of Portland in Portland OR. She served as the Foundation Board President from 2017-2019.
Lahsene reasons for PCC Foundation Board service are twofold. Her son was the beneficiary of a PCC education in mechanical engineering. She also believes there is a lot of opportunity to connect people with jobs and business on the waterfront. She hopes the PCC Foundation ensures resources are available for students to learn a trade or skills that can result in employment in well-paying harbor jobs and industry. She gives back to PCC because it provides a very important role in the educational system. PCC's path provides students the opportunity to receive a solid foundation for a career or the chance to go on to a university. She hopes PCC gives students the knowledge, educational foundation and confidence to pursue their dreams – whatever they may be.
Andres Lopez, Ph.D. (he/el)
Dr. Andres Lopez is a trained sociologist and professional research and evaluation scientist. Academically, his training and research centered on how inequalities of race, gender, and sexuality are reproduced in organizations. He has expertise in various research methodologies that utilize feminist, anti-racist, and queer theories. He has over ten years of experience conducting action research for solving social/practical problems and equitable evaluations of programs, processes, and organizations. Andres' applied research experience is highly collaborative, partnering with various stakeholders from cross-cultural backgrounds in community-based, grassroots, and non-profit organizations and governments, universities, and businesses.
As the Research Director of Coalition of Communities of Color, Andres leads two tracks of research: First, supporting communities of color and organizations that serve them to develop and expand their data justice efforts through action research and community data practices; Second, supporting dominant institutions like governments with their data equity practices through consulting on research and data tools, approaches, engagements, training, and organizational assessments.
Andres received a Bachelor of Arts degree in sociology from Xavier University and a Master of Arts degree in sociology from University of Missouri-Kansas City. His doctoral training began at Iowa State University, where he finished his doctoral coursework in the sociology department and earned a graduate certificate in Education for Social Justice. Andres holds a Ph.D. in Applied Anthropology from Oregon State University.
Rowena Paz Norman
Rowena Paz Norman is the Strategic Planning Manager at Tillamook. She provides support and insight into Tillamook's strategic growth and business development initiatives.
Before Tillamook, Rowena was at Feeding America developing technology partnerships to find innovative solutions to end hunger. Rowena began her career at Google as a sales executive in emerging markets. Rowena served as board chair for Hunger-Free Oregon.
Rowena has her MBA from Portland State University. She graduated from Phi Beta Kappa from the University of California San Diego and is a proud Portland Community College alum.
Angela Schaffers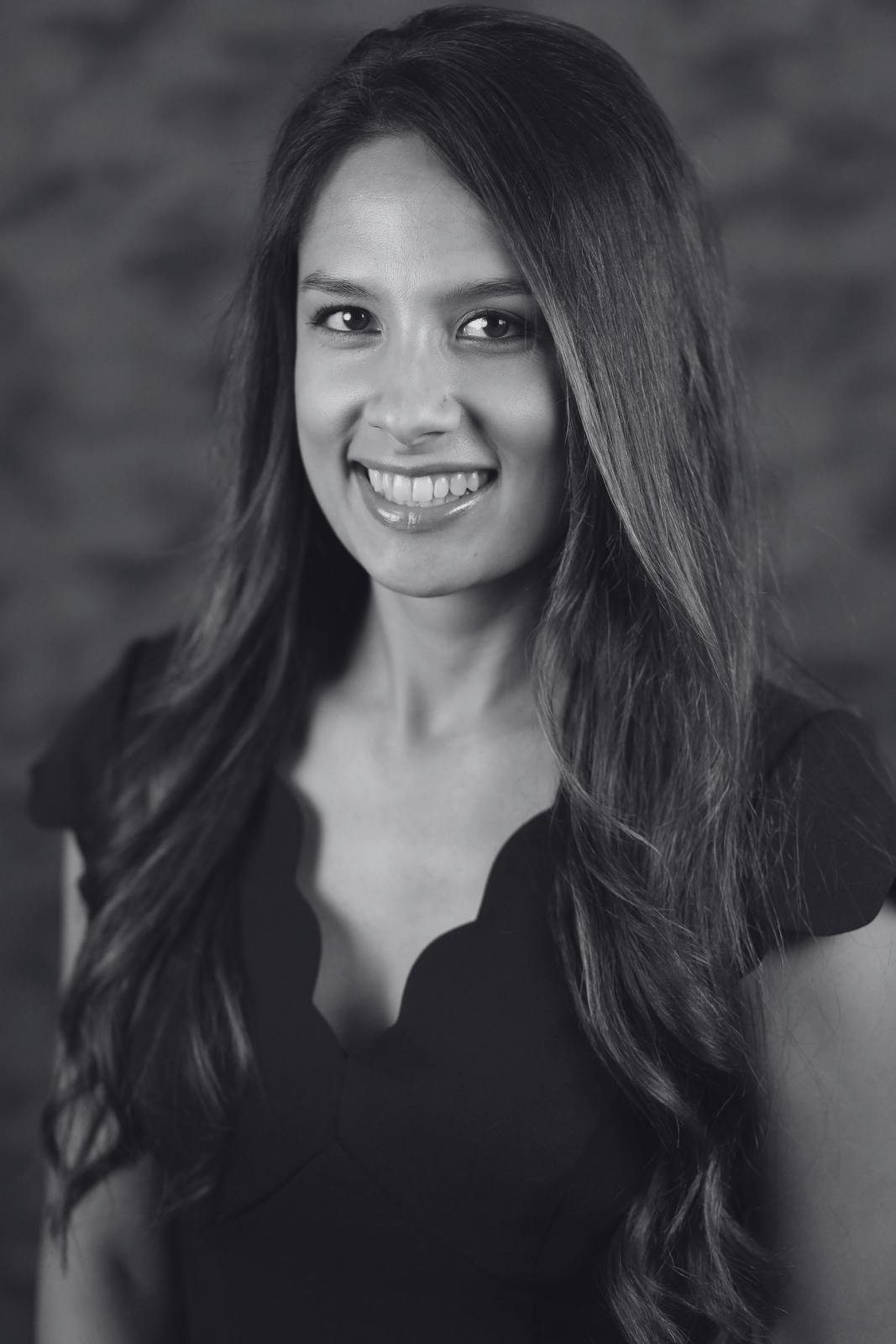 Angela Schaffers is a Senior Investment Analyst at the Oregon State Treasury, and has spent more than a decade providing prudent financial management to entities of the state of Oregon.  Her experience spans asset classes including public and private equity and fixed income.  Angela has worked in the Oregon State Treasury investment division since 2015, and is currently focused on the Private Equity Portfolio.
Angela was born and raised in Oregon, and she holds a Bachelor of Arts in Economics from Willamette University.  Angela believes strongly that every person deserves the opportunity and support necessary to achieve their educational goals.  She enjoys utilizing her deep experience in investments and financial management to support the PCC Foundation and its crucial mission of removing barriers to education.
Afton Walsh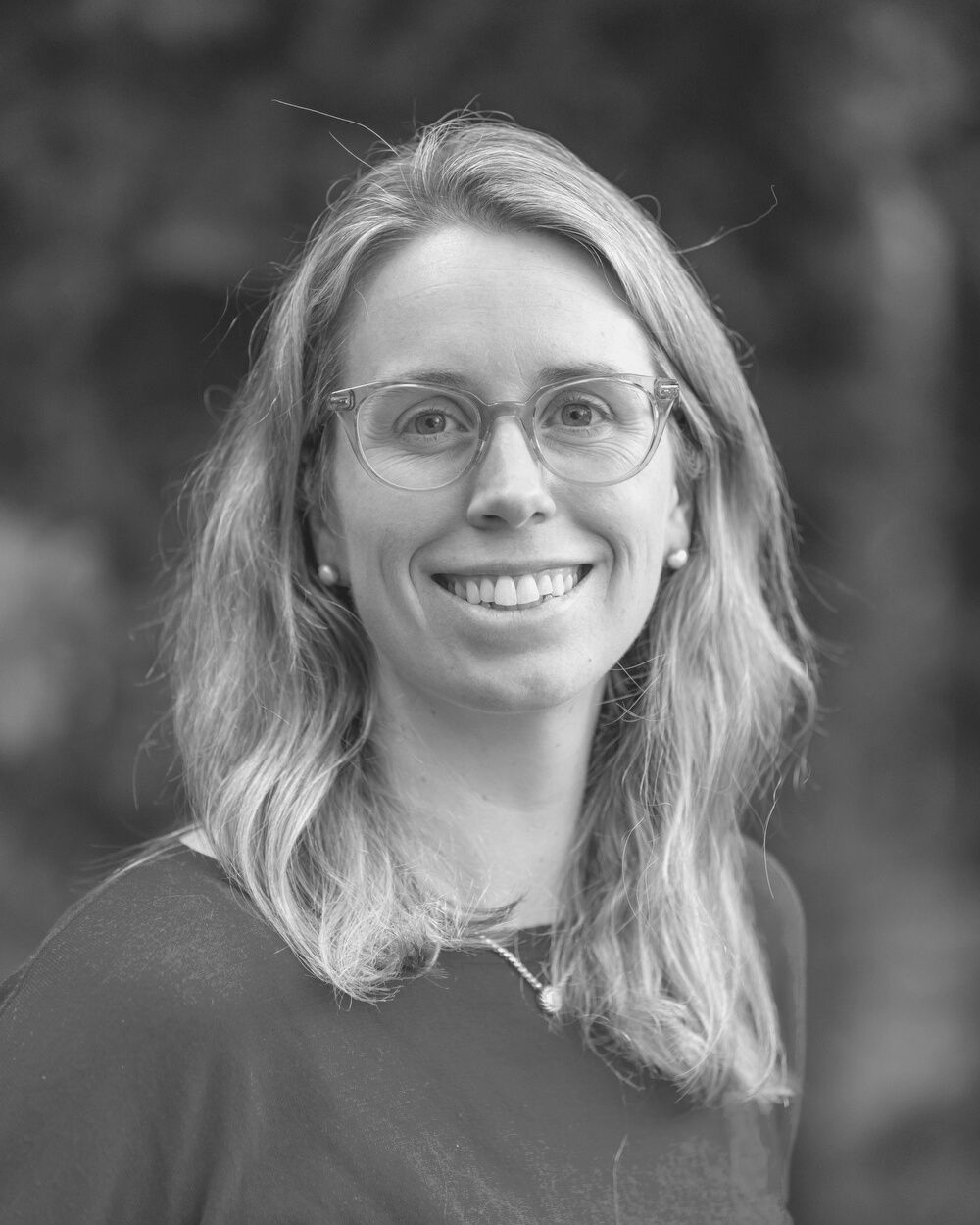 Afton is the Community Outreach Director and Project Manager for WALSH Construction Co. with over 12 years of experience in construction working with education and non-profit partners. As Community Outreach Director, Afton builds further upon WALSH's existing community and business relationships and is responsible for directing the equity work related to training, contracting, apprenticeship/workforce training and Section 3 hiring. Afton holds a Bachelor of Science degree in Applied Economics and Management from Cornell University and a MBA from the University of Washington.
Afton believes deeply in the power of education to improve the lives of individuals, families, and more generally, the resilience of our community. As passionate about building community and supporting education as she is about her work, she is excited to be a part of the PCC Foundation. She is a native and lifelong Oregonian. She now lives in Portland with her husband and is devoted to her two young (and very busy) sons.
Chris Williams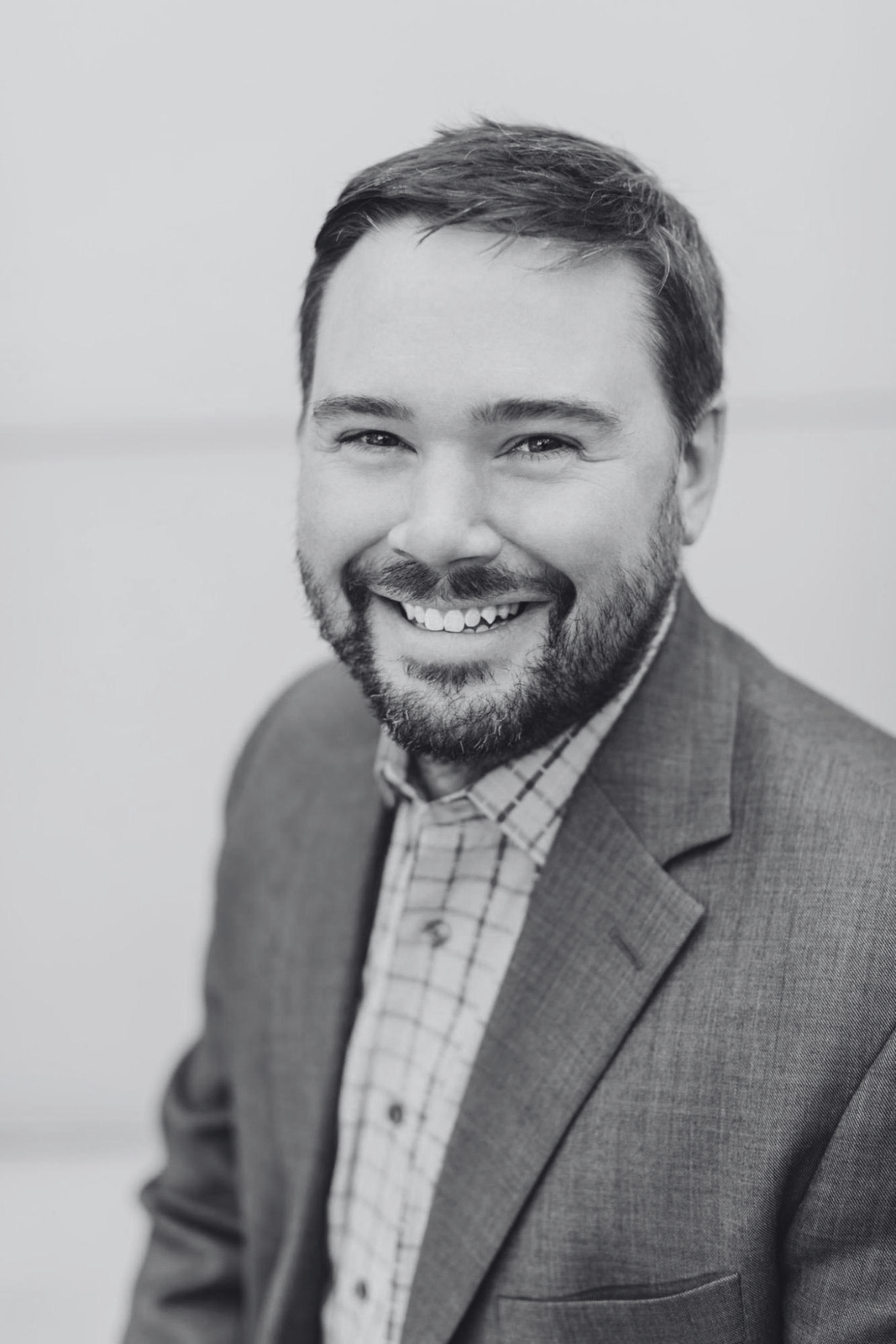 Chris Williams is a finance professional who has held numerous roles in his 8-years at Intel. Chris is currently the Client Computing Group Central Controller overseeing a P&L that represents roughly half of the company. In previous roles at Intel Chris has worked to optimize financial results across Intel's portfolio of products and has received Intel's highest award for his work to redesign compensation for all employees around the globe. Prior to Intel, Chris worked in private company valuation at Shannon Pratt Valuations where he developed private business valuations and edited several textbooks essential to the industry.
Chris has deep roots in Portland, where he is raising four children with his wife, Chelsea and where he holds a Master of Science in Financial Analysis from Portland State University. Chris previously volunteered with Pacific Northwest Search and Rescue where he was a certified rope rescue technician serving the Mount Hood area and greater Clackamas County.
Dave Wiltz
David Wiltz is a technology industry professional who's worked in several domains during his career. In the course of a twenty-eight year tenure with Intel Corporation he has held strategic and leadership roles in software engineering, human resources, and product marketing. He is presently a Technical Assistant in the Software and Advanced Technology Group, a role that draws on the intersections of his varied career experiences. David is also a career mentor and coach as well as a facilitator for a number of courses on leadership, emotional intelligence, and coaching.
David received a Bachelor of Science Degree in Computer Science from the University of Illinois. A volunteer opportunity with the Future Connect program, applying his work with professionals to those facing the start of their career journey, was the start of his interest in the PCC Foundation's work. He appreciates the Foundation's holistic approach to meeting the needs of students in their learning journey.
April Wright
April Wright believes in the transformational power of education for all and has a heart for improving access to education for students from economically disadvantaged communities.  She believes every student needs an advocate. As a Portland native, she had the opportunity to enroll in her first college level courses at PCC while attending Jefferson High School. She credits that experience as the beginning of her post-secondary career. After working as a budget analyst and attorney, she spent many years working in local ministries, serving leaders and improving systems, policies, and procedures.
April earned a Bachelor of Business Administration from the University of Portland and a JD from Lewis & Clark. She has recently earned a Certificate in Nonprofit Management from the University of Washington and is currently pursuing a Master of Science in Church Management (MSCM) at Villanova School of Business.
Dr. Adrien Bennings, PCC President, Ex-Officio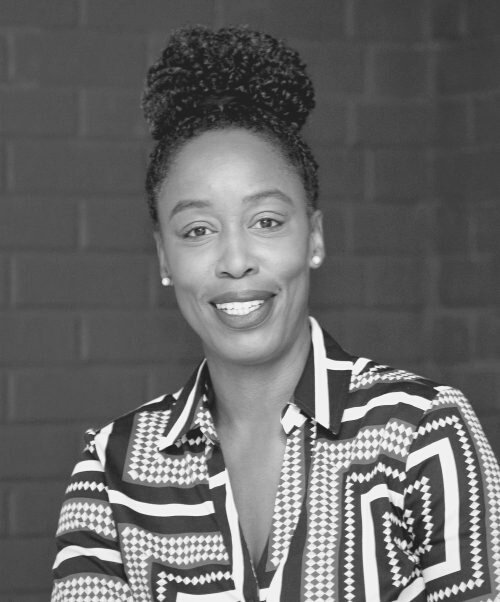 Dr. Adrien Bennings joined Portland Community College in the summer of 2022 as the college's eighth president, making her PCC's first permanent female president in its history. Dr. Bennings has taught courses in human resources development, academic development and retention, and small business development. She has held progressively higher-level positions in higher education for more than 15 years.
Before coming to Portland, she served as the president of Kellogg Community College, one of 28 community colleges in Michigan whose service region spans three counties. She was also the president of the Kellogg Community College Foundation, helping to lead the foundation's strategic planning and fundraising activities, and advocating for equity, diversity, and inclusion.
Prior to joining KCC, Dr. Bennings was the vice president of administration and finance and chief financial officer at Clovis Community College in New Mexico. Prior to this, she served as regional director of small business development at Texas Tech University where she advanced economic development initiatives spanning a 16-county area. Additionally, she serves as a certified peer reviewer for the Higher Learning Commission.
Dr. Bennings' educational background includes a Doctor of Philosophy in Higher Education Administration from Texas Tech University; a Master of Science in Business Administration with a Human Resources concentration from Wayland Baptist University; and a Bachelor of Science in Agricultural Development from Texas A&M University.
Serin Bussell, PCC Board of Directors, Ex-Officio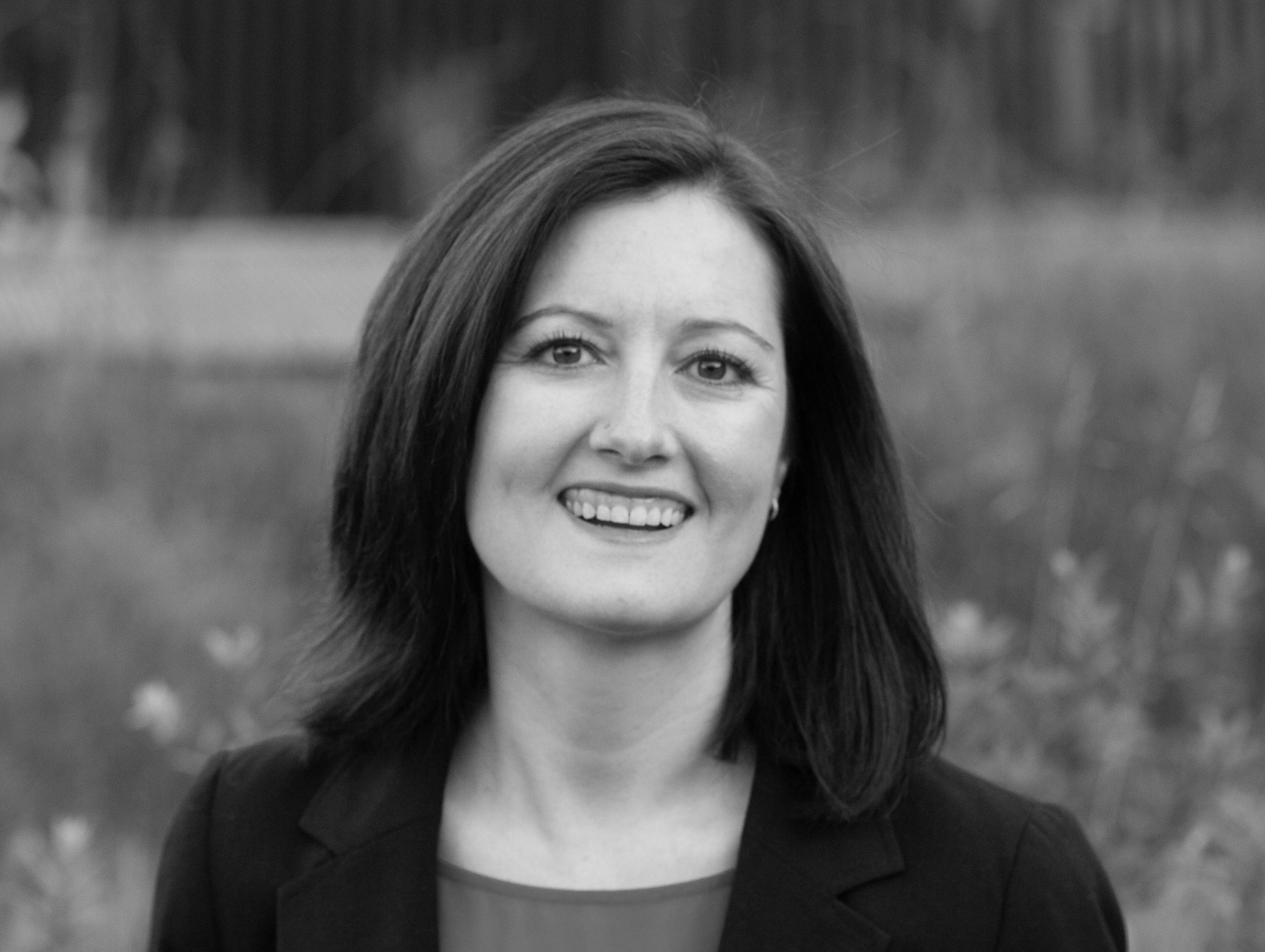 Serin is passionate about public education and working with impacted community to develop policies that generate equitable outcomes for underrepresented students, faculty, and staff. Serin and her sister were raised by a single mom, an elementary school teacher, who faced annual job insecurity. Because of this experience, Serin understands the hardships that many working families face when trying to raise a family, and recognizes the importance of access to wrap-around services such as healthcare, childcare, and housing.
After receiving a BA in Geology from Boston University, Serin moved to Portland almost 12 years ago, residing in NW Portland with her husband and their Border Collie-mix, Soda. She completed an MS in Geology at PSU and an MBA at Willamette University, and has been active in social justice movements, serving as Board Chair of the Crag Law Center, an environmental nonprofit that "provides legal aid for the environment", and Chair of Portland's Open and Accountable Elections Commission. She served as Chief of Staff to State Senator Jeff Golden (D-Ashland), where she worked on statewide campaign finance legislation, and is currently the Procurement Analyst for Portland Parks & Recreation.
Serin is a proud AFT Affiliate Member and former PCC student, with over a decade of experience in government purchasing, nonprofit management, and project management. She is excited to work hard for the success of PCC students, faculty, and staff.
Christina Kline, Executive Director, Ex-Officio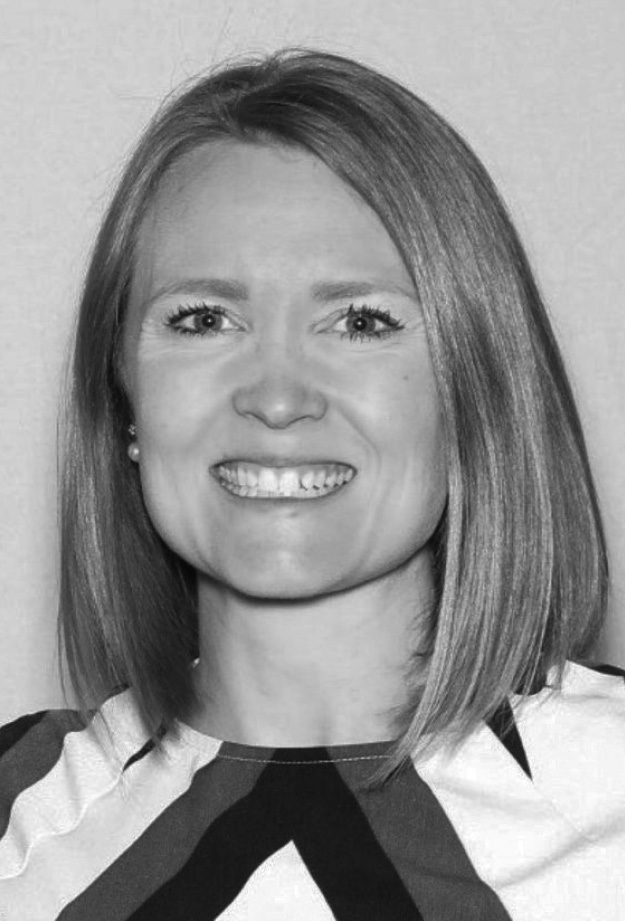 Christina Kline serves as the Executive Director of the Portland Community College Foundation. In this role, she works closely with the Board of Directors and the Foundation team to grow critical support for student success. Kline has been at the Foundation since 2016 and previously served as Assistant Foundation Director, supporting the College's first-ever comprehensive campaign, The Campaign for Opportunity.
She has fifteen years of experience in the nonprofit sector and institutions of higher education, focusing on development and marketing. Kline has worked at Boys & Girls Aid, Linfield College, Arizona State University Foundation and Make-A-Wish America. She holds a master's degree in nonprofit studies from Arizona State University and a bachelor's of science in mathematics and journalism from the University of Oregon. She also serves as an adjunct instructor for nonprofit leadership at Southwest Wisconsin Technical College.
Lauren Riddle, Student Trustee, Ex-Officio
Lauren is currently pursuing their degree focused in Management and Supervisory Development. They have been actively pursuing her passion in social service, leadership and advocacy work since 2018 when they began her Peer Support Specialist training, followed by Peer Wellness training, and ultimately becoming an Oregon state certified Traditional Health Worker. After leaving her 5-year career of doing hair, they found her true passion in working with historically underrepresented populations while working at Portland nonprofit in 2019-2020 where they worked as a Peer Support Specialist and Group Facilitator for the HIV+ community.
Shortly after the pandemic, they began her education at Portland Community College and enrolled in Fall of 2020. After they were connected to TRIO SSS and learned ways to improve her college experience, they became involved with the Student Leadership Ambassador program where they helped evaluate policies and worked as a team with her fellow ambassadors to create an updated Equity statement that everyone could be proud of. They truly enjoy being part of meaningful change that can better support current and future generations and they feel blessed to be a part of other's journey toward success and feel honored to be able to be the voice for PCC student's during the college's evolution.