Lactation rooms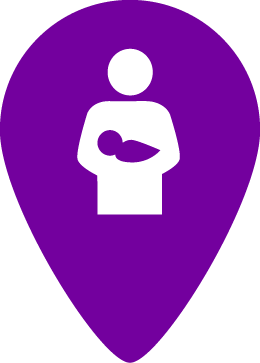 PCC supports breastfeeding/chestfeeding and welcomes lactating parents to our campuses. Parents are welcome to nurse anywhere on campus as long as they are comfortable. They also are invited to use these designated private spaces set aside for lactating parents.
Lactation room locations
PCC currently has 11 lactation spaces available to students, staff and visitors. Each of the lactation rooms provides private space where lactating parents are welcome to pump or nurse. Most of these spaces are equipped with a comfortable chair, a small table and an electrical outlet.
Many lactation room locations can also be found on the Accessible building features map.
Cascade
Cascade Hall 110. Call Public Safety to open the room: 971-722-4902
Jackson Hall, Floor 1, across from room JH 111
Student Union, Floor 3. Ask at any third floor office for the key
CLIMB Center
Floor 1, Health Professions File Room
Downtown Center
Floor 3, Next to room 318
Newberg Center
Near vending machines, labelled "Comfort Room"
Southeast
Mt. Tabor Hall, Room 124a. To obtain a key, contact Public Safety at 971-722-4902 or Mt. Tabor Room 153
Sylvania
If you notice problems or maintenance needs, let us know at wrc@pcc.edu[opens in new window]
Technology Classroom Building, Floor 3. Contact Sandy Koester in TCB 312 to access the room
College Center, Room 272. Room is generally unlocked, but contact Public Safety if not: 971-722-4902
Rock Creek
Building 5, Room 218. Ask for the key at the information desk in Building 5 on the first floor
Willow Creek
Floor 2, Room 203, across from the elevator
Each lactation room is operated by the specific campus or center facilities team. We do our best to keep this information up-to-date, but occasionally information changes without our knowledge.