March with us at Portland Pride!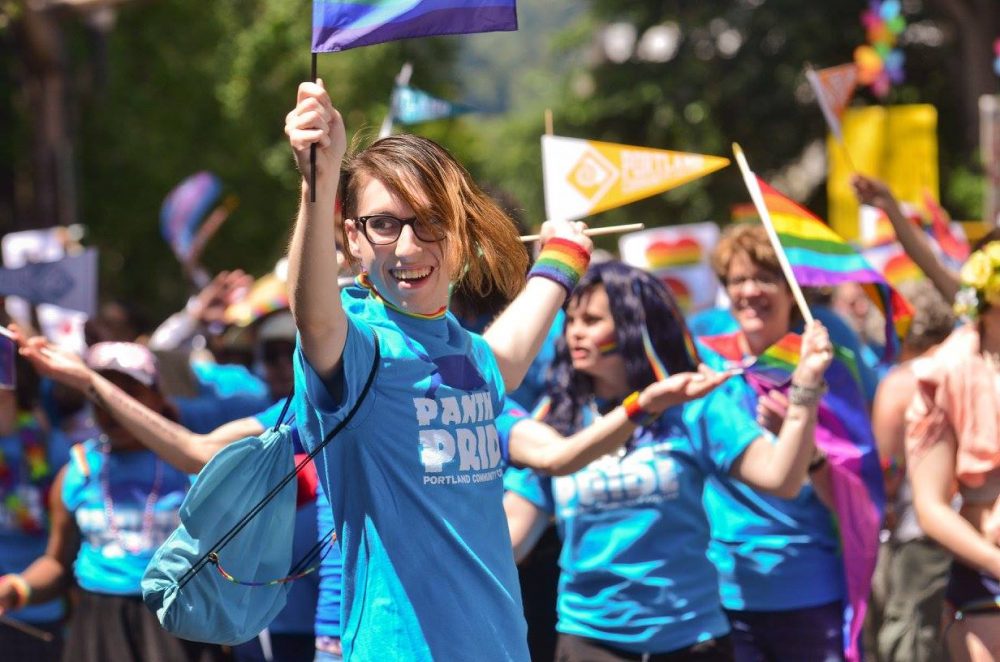 Portland Pride Parade
Show your Pride and march with the Queer Resource Centers in Pride Northwest's annual Pride parade!
Date: Sunday, July 16, 2023
Time: 11am (lasts about three hours)
Registration: Open Now!
Waterfront Festival
PCC will be tabling at the Waterfront Festival, July 15 and 16, 2023. Stop by our booth for information and the chance to win a prize!
Waterfront Festival information
We look forward to celebrating LGBTQIA2S+ Pride with you!
What is Pride? A Brief History
Pride marks the anniversary of the Stonewall Riots, a watershed moment in LGBTQ+ History often heralded as the catalyst for the modern LGBTQ+ rights movement. The Stonewall Riots were a series of demonstrations that began in the early morning hours of June 28th, 1969 at New York City gay bar The Stonewall Inn in response to anti-trans and anti-gay police violence during a police raid. In 1960s New York, it was routine for police to raid gay bars and arrest anyone they considered to be "crossdressing." While there isn't clear consensus among those there that night about how the riots began, we do know that trans women of color like Marsha P. Johnson and Sylvia Rivera were on the front lines. The following year in 1970, the first annual Pride March was held on the anniversary of the riots. Today, Pride events continue to be held annually around the world to honor our histories, celebrate our victories, and continue the struggle for justice for all LGBTQ+ people.