PCC's signature event was back celebrating student success at the Memorial Coliseum
Photos and Story by James Hill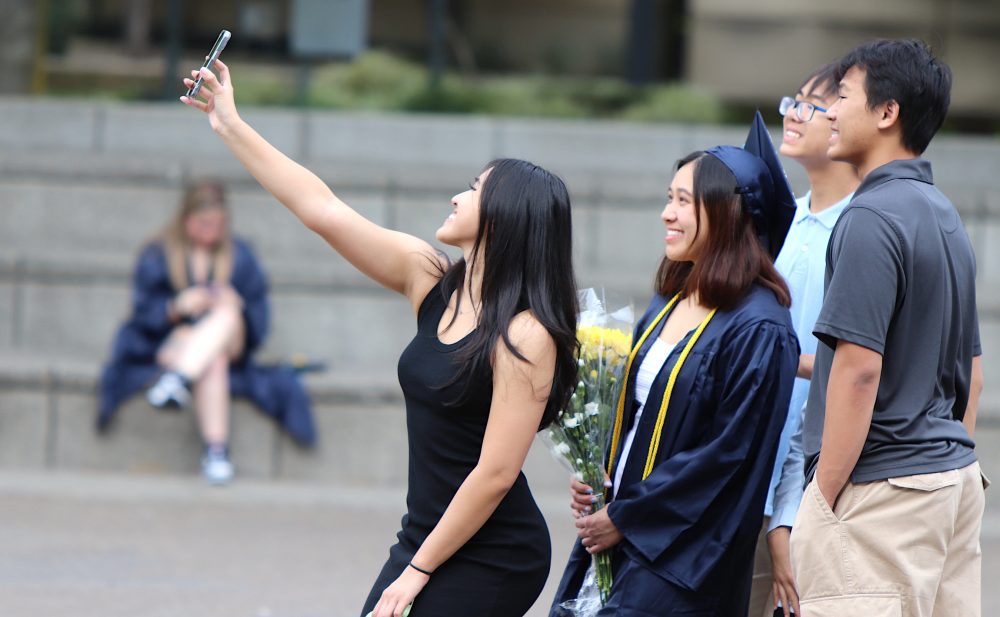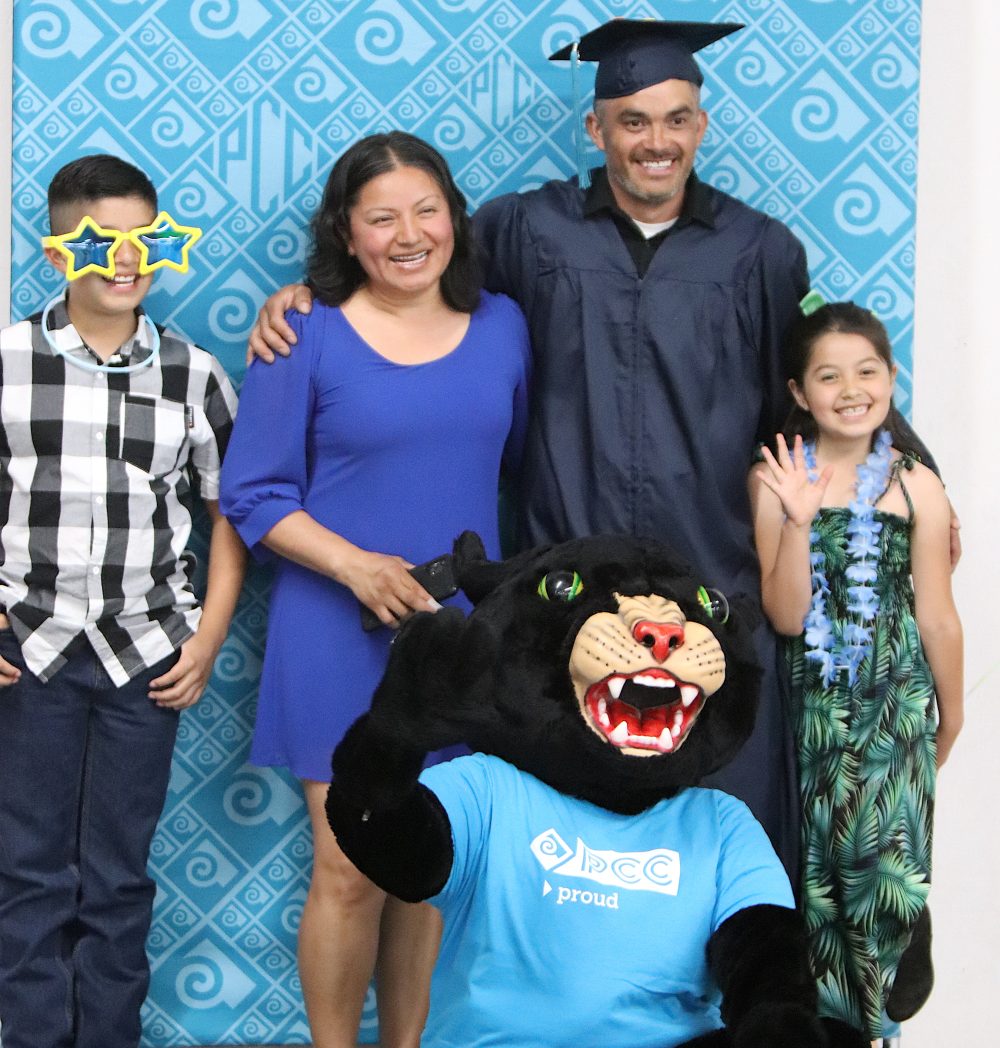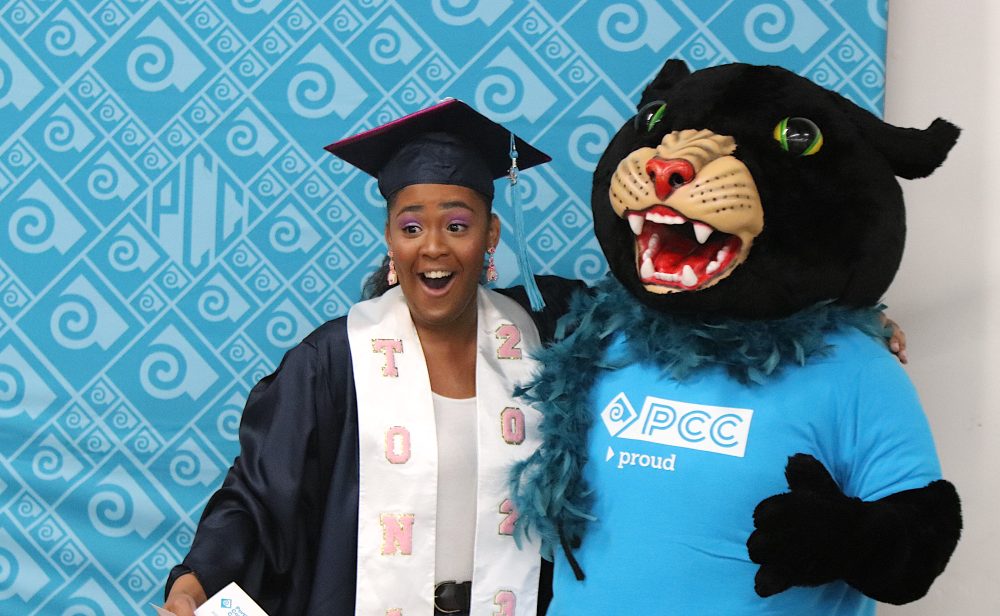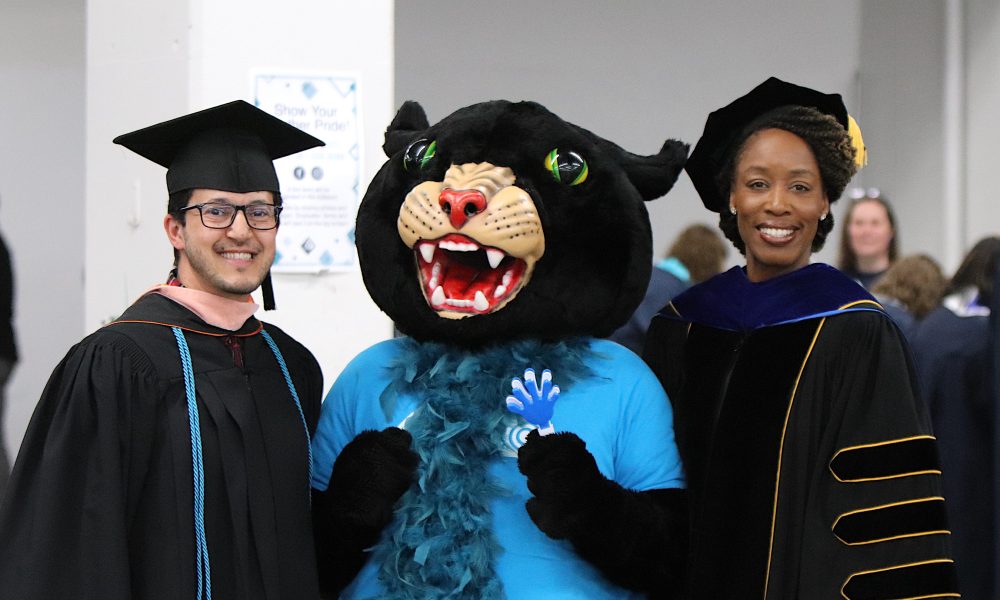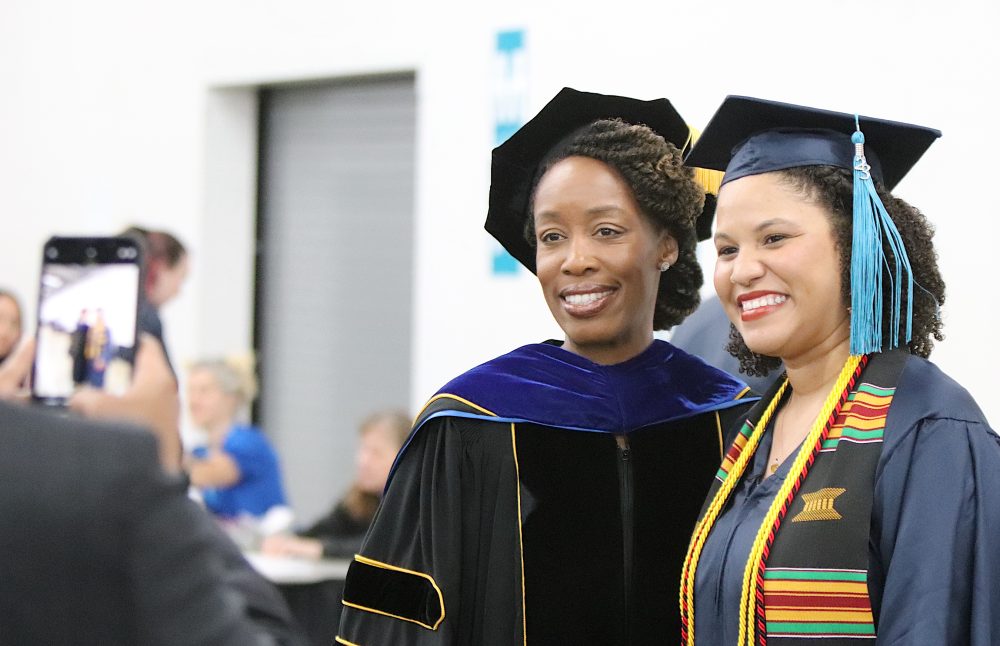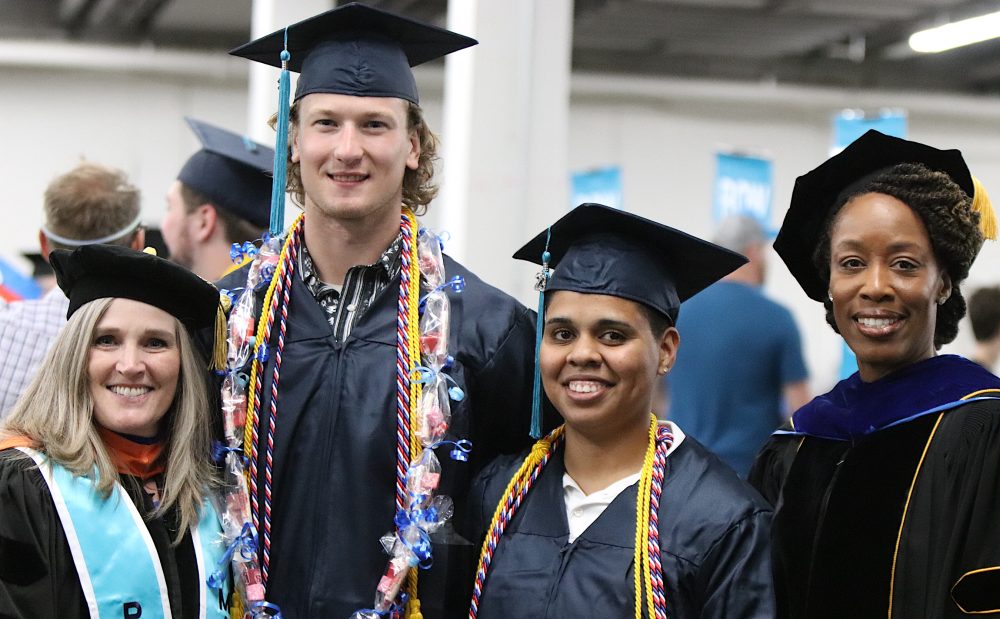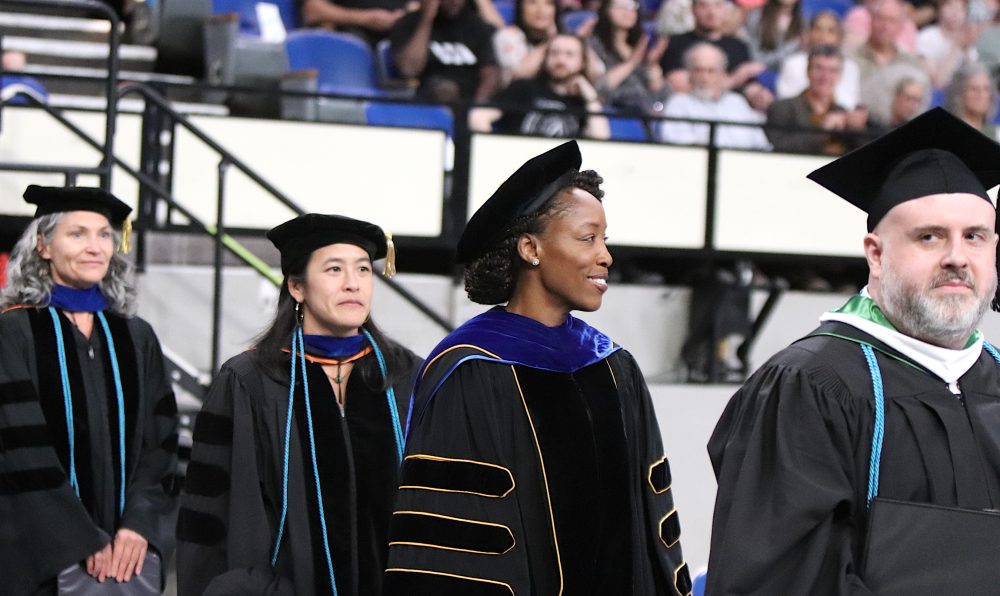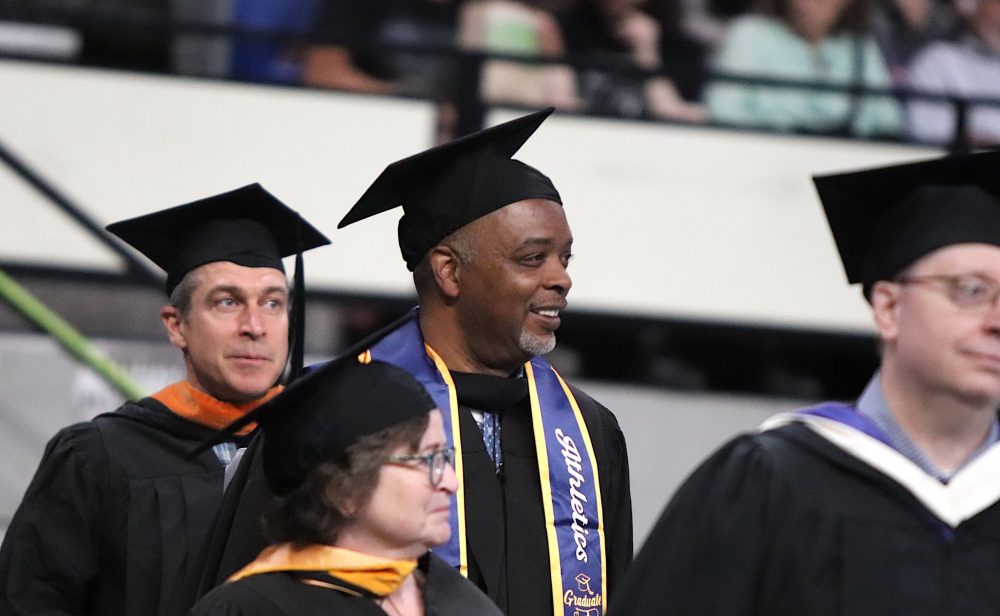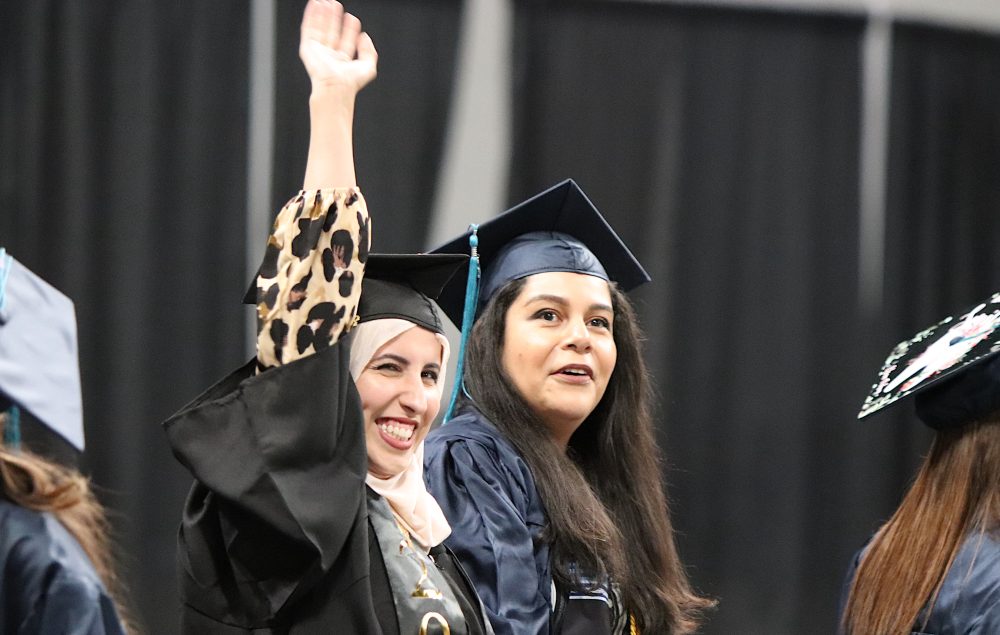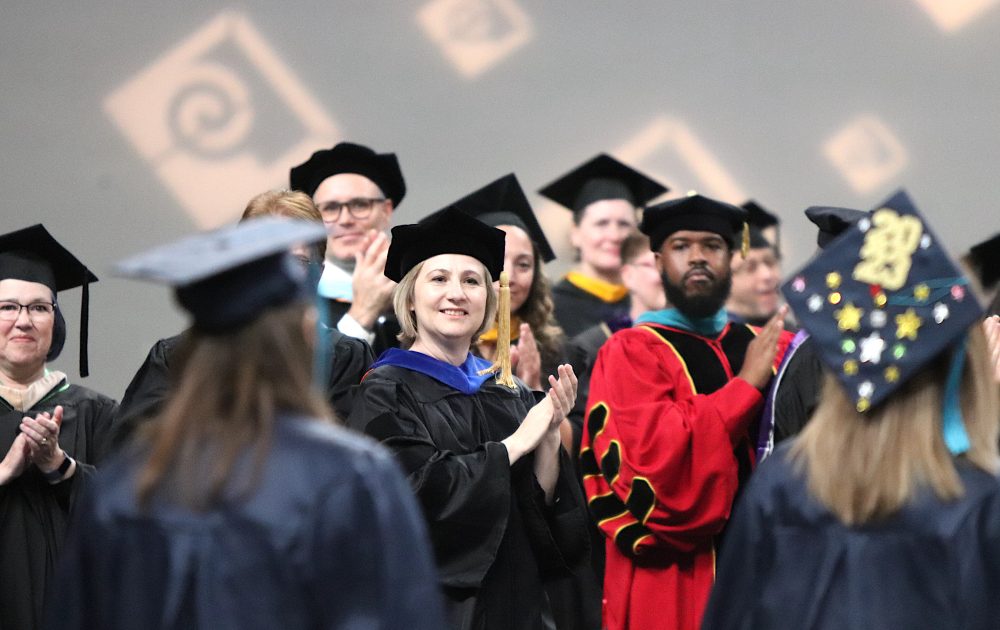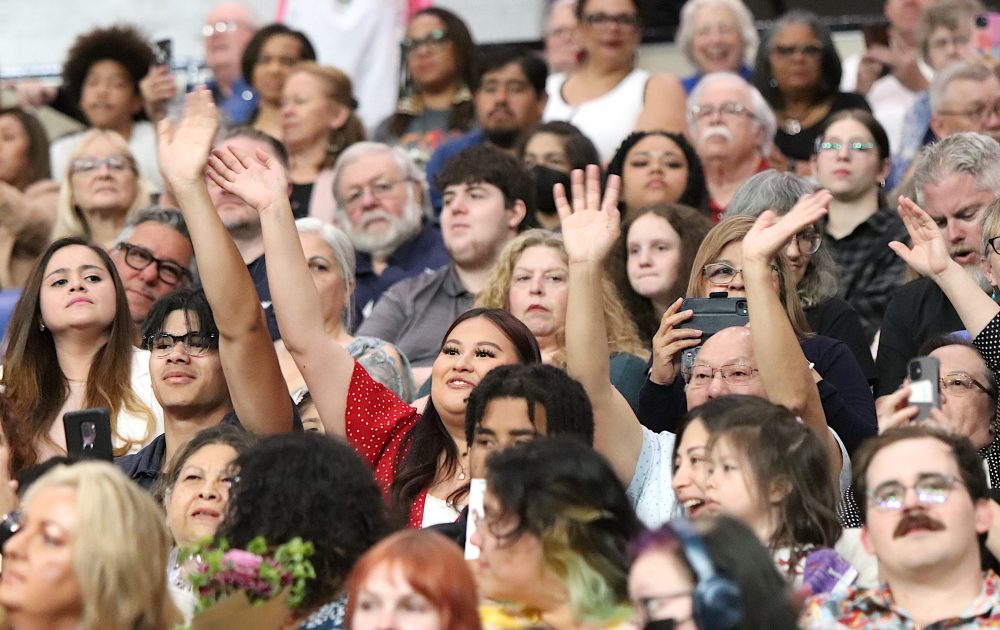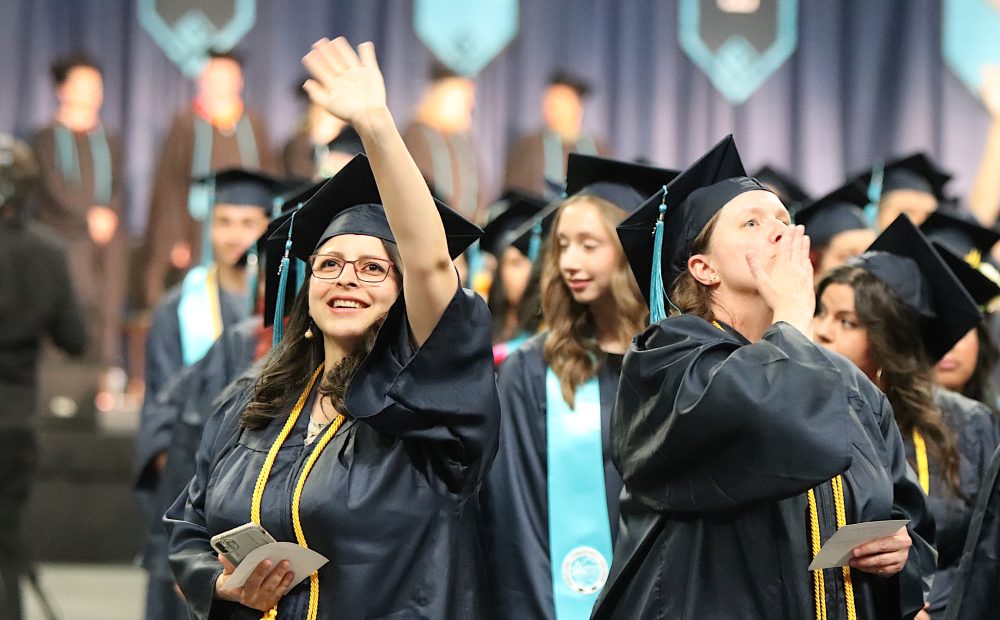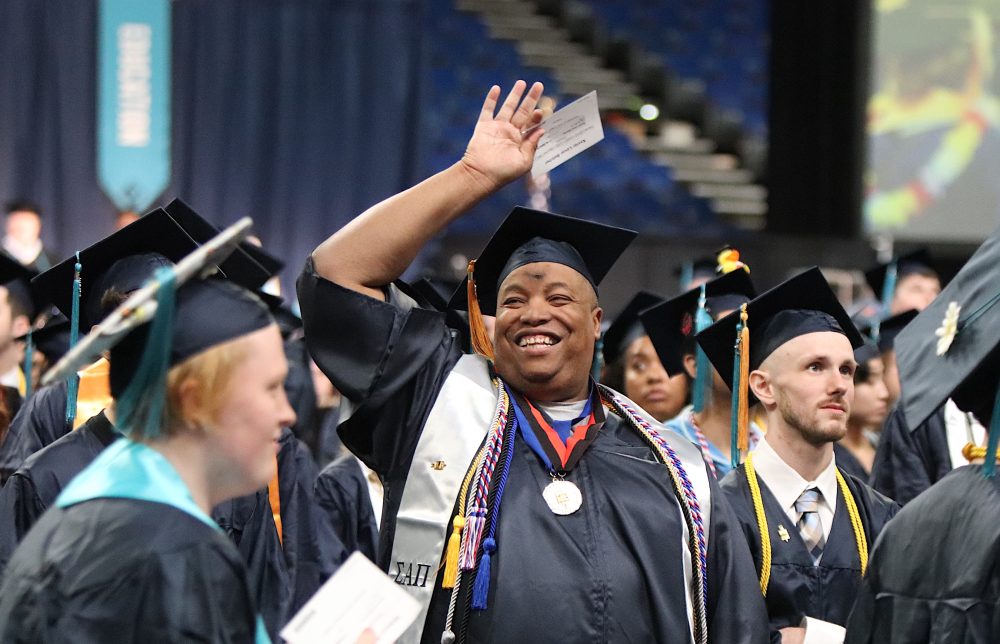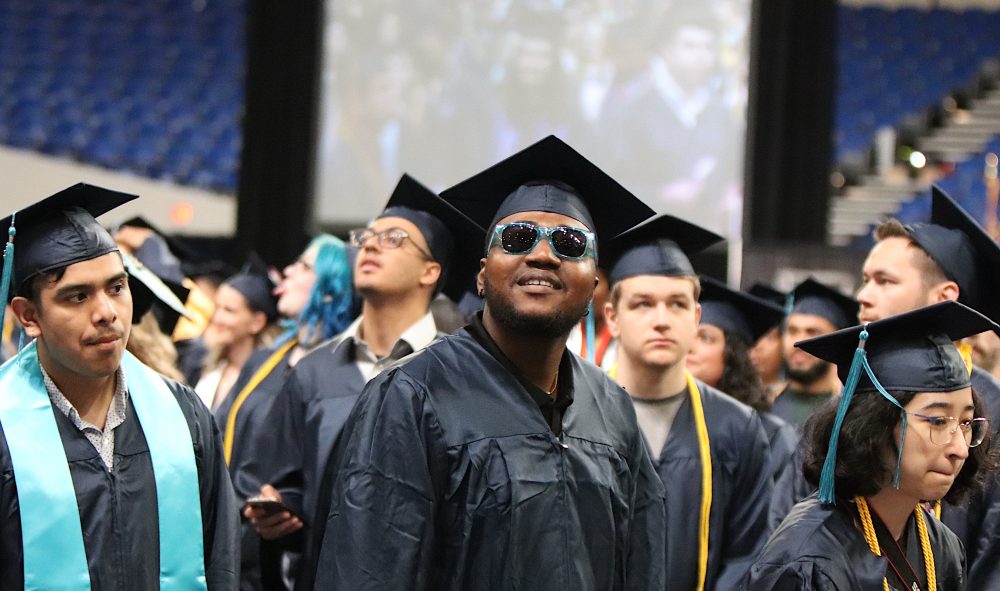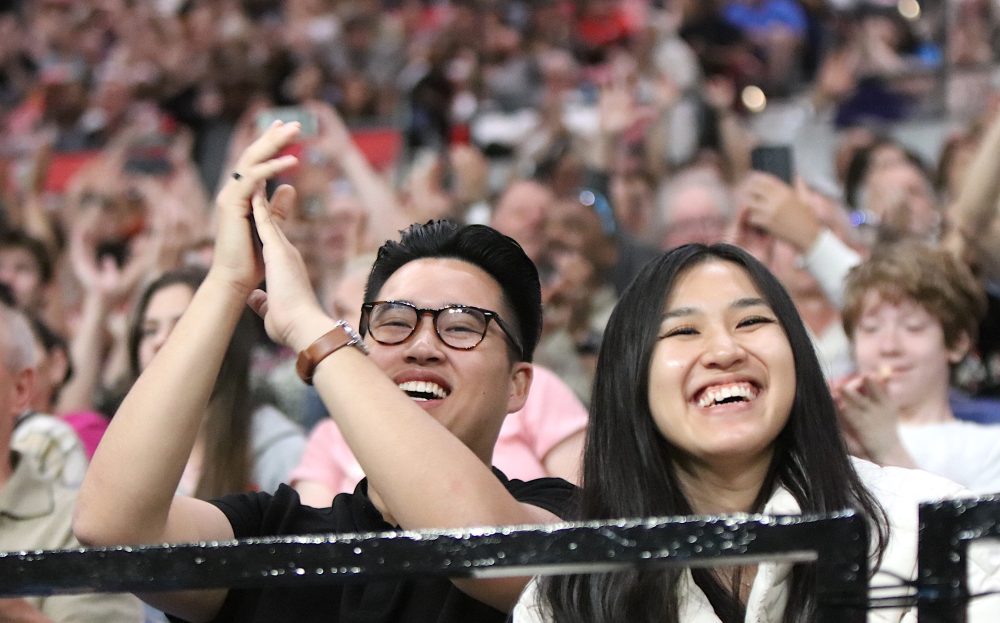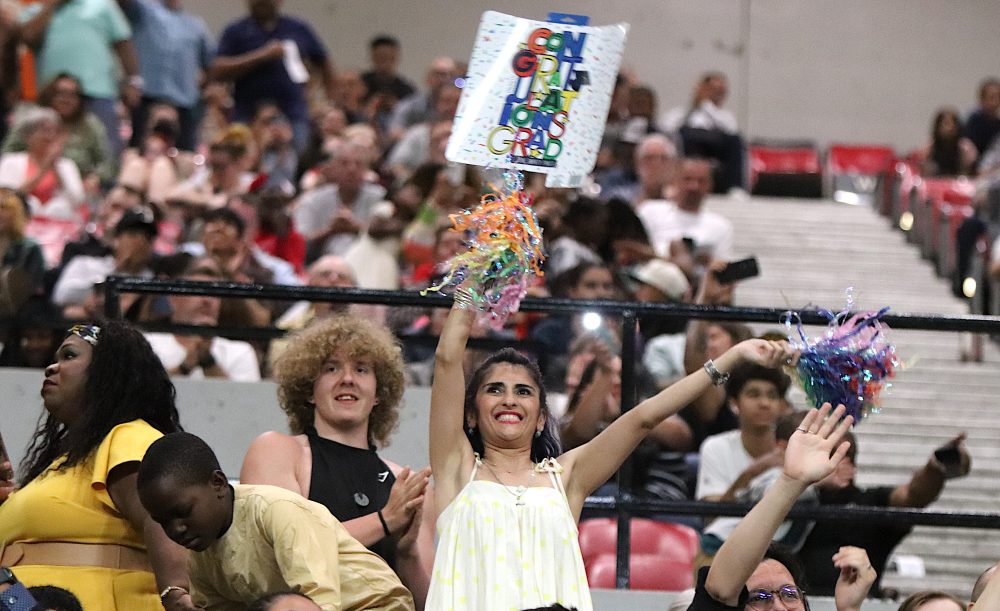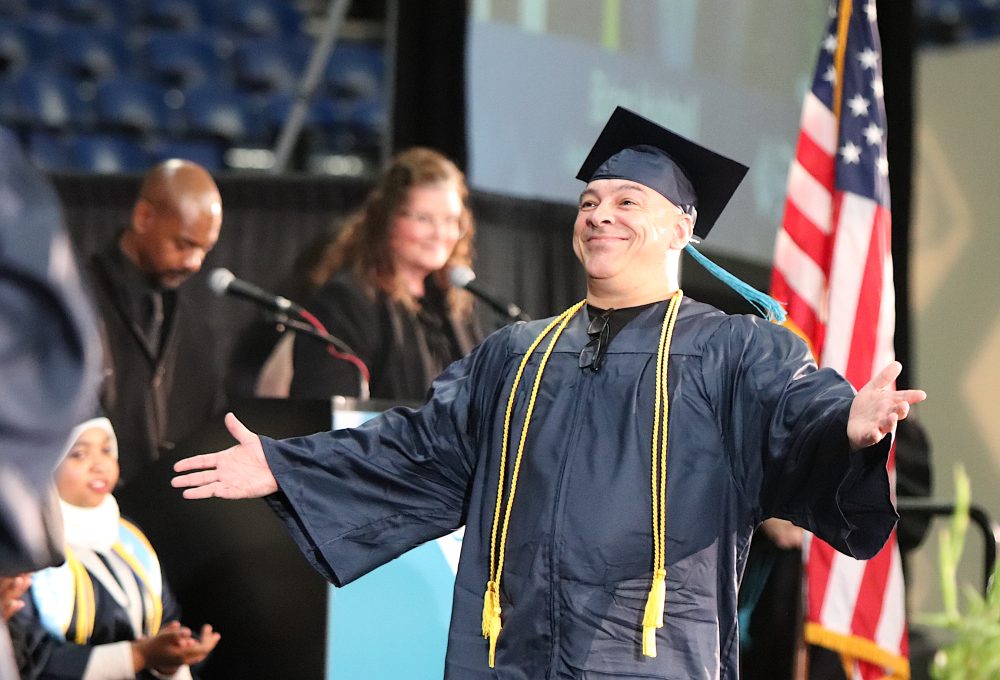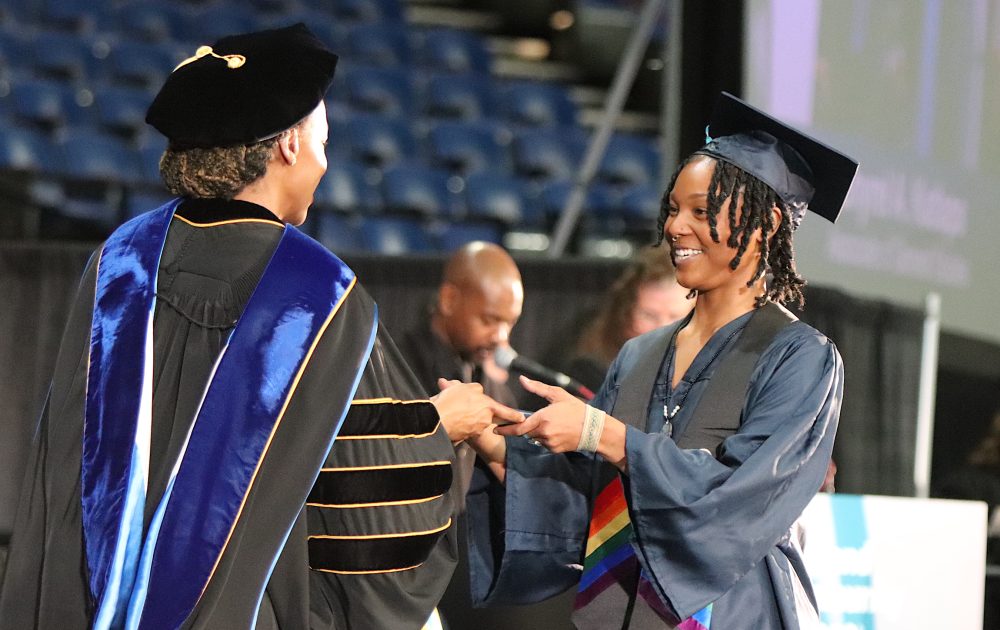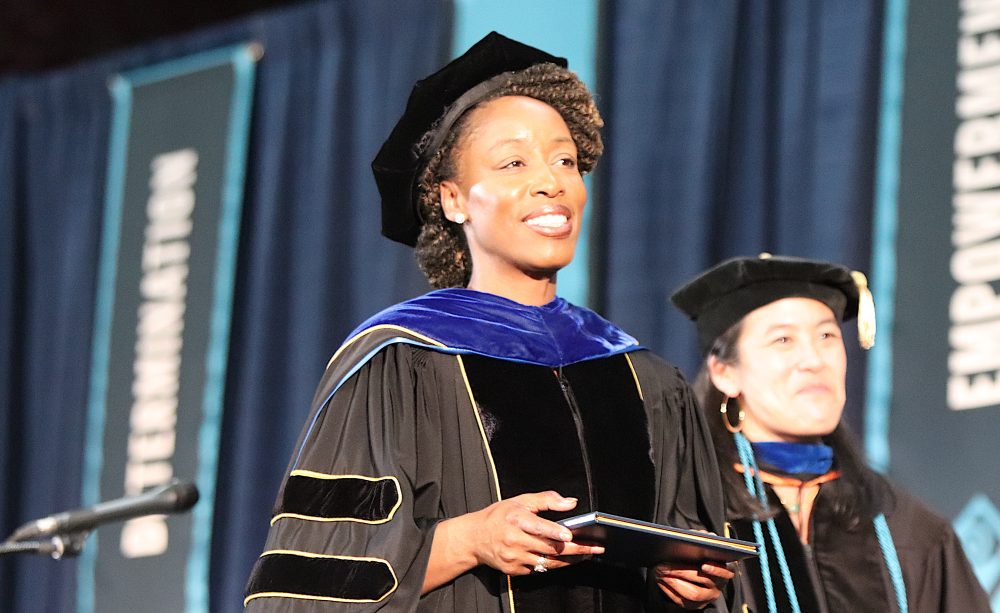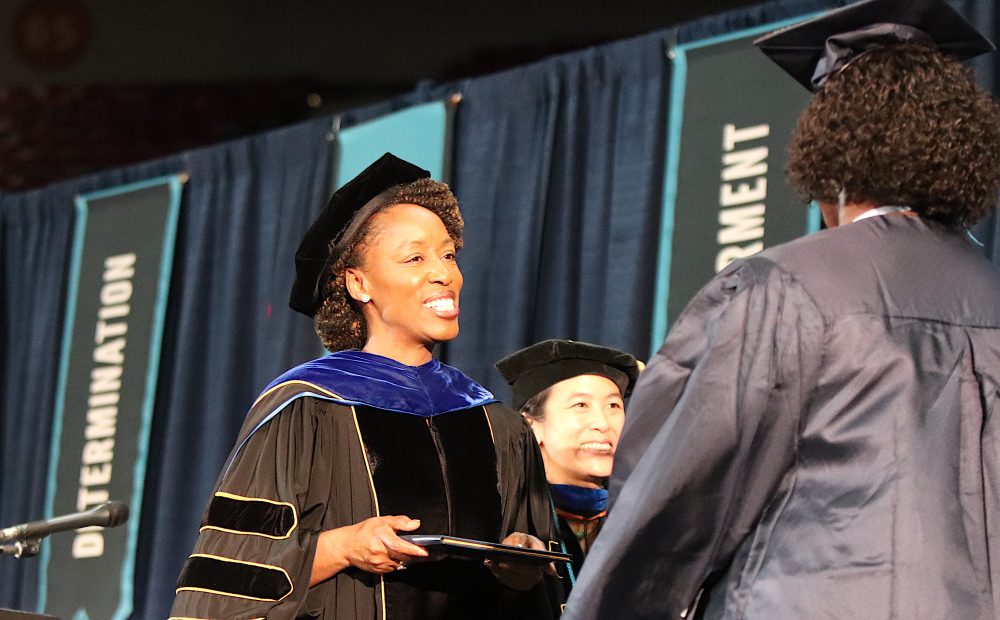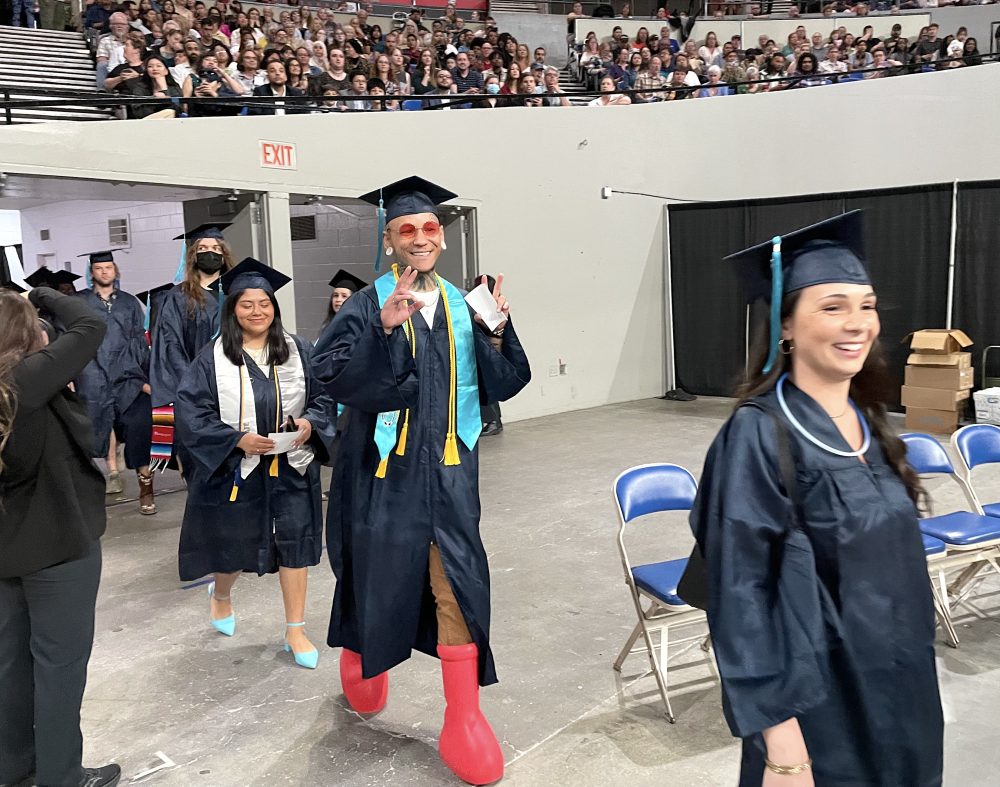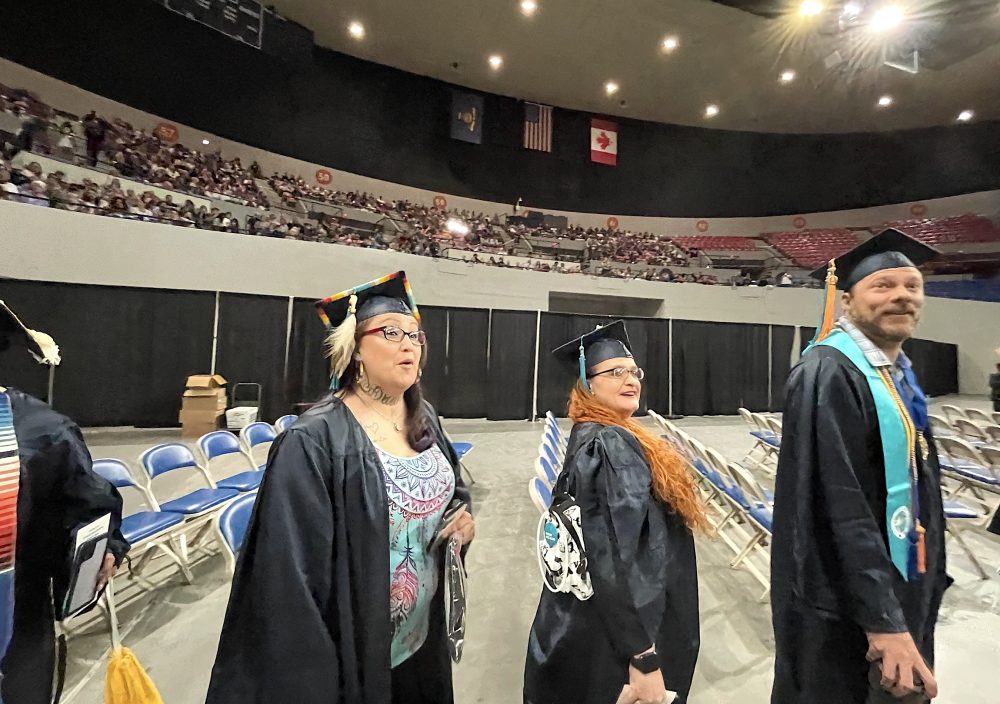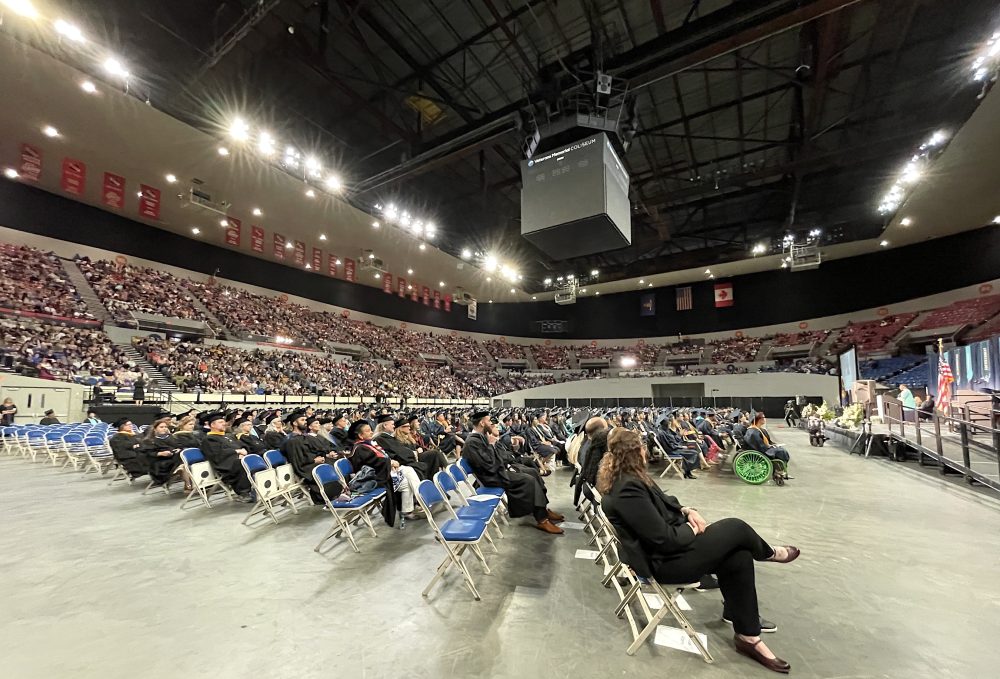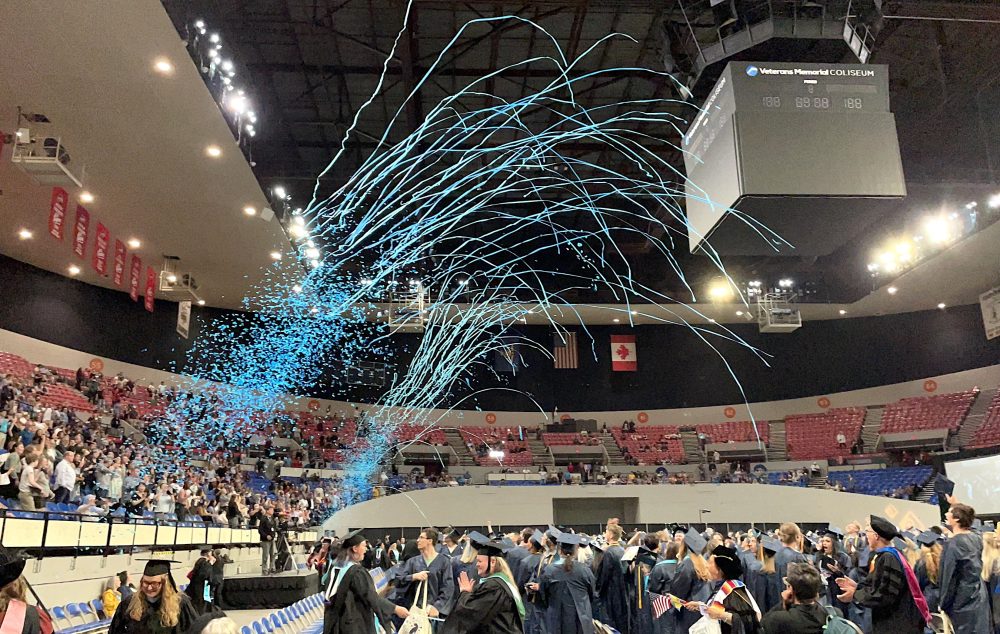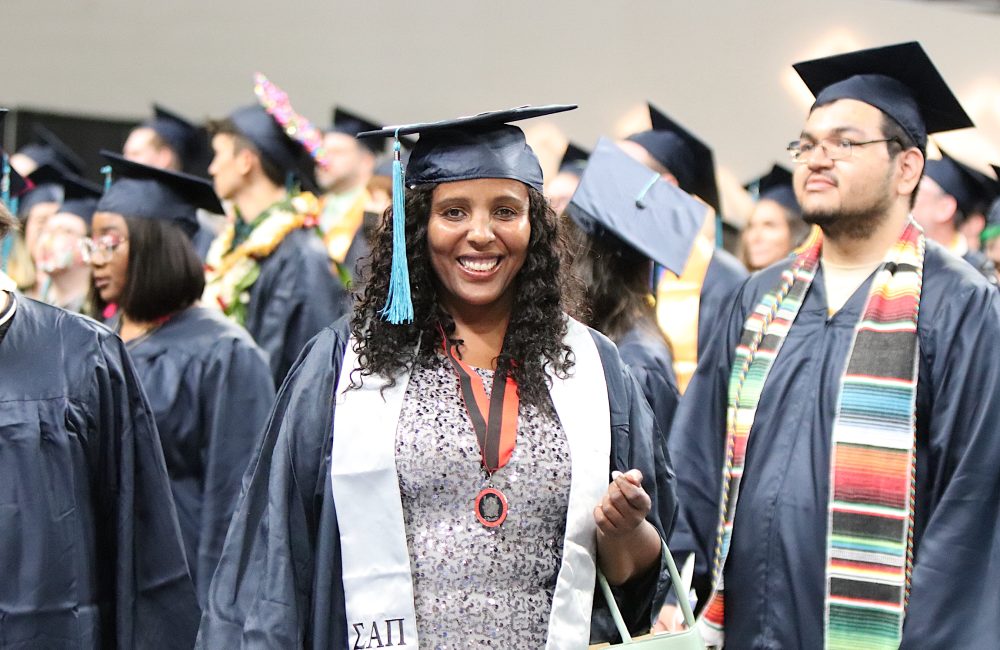 After a four-year hiatus due to the pandemic, Portland Community College's signature event has made a triumphant return to an in-person format.
The 61st commencement ceremony returned last June to the Memorial Coliseum with 5,000 family and friends in attendance and nearly 900 freshly minted graduates earning their degrees or certificates.
The festive event featured President Dr. Adrien Bennings' first opportunity to address graduates and confer diplomas and certificates. Dr. Bennings is PCC's eighth president and first permanent female president of color to serve in this role. She said it is an honor to serve as a champion and advocate for student success.
"Today, as we stand on the precipice of accomplishment, I am reminded of a powerful quote, 'The race is not given to the swift, but to those who endure,'" she said to the graduates. "These words encapsulate the essence of our journey through education and life. It is a reminder that success is not solely dependent on speed but on the strength of our endurance."
Dr. Bennings, who was part of the 2022-23 class of the Aspen New Presidents Fellowship, has been a driving force since joining PCC. She serves on crucial boards, councils and task forces, including the Portland Business Alliance board, the state's Semiconductor Task Force, and is chair of the Future Ready Oregon Healthcare Industry Consortia, shaping the economics of the city, region and state.
Suzan Nuri, who is a political science major graduating with an Associate of Arts Oregon Transfer degree and was the student board representative, spoke on behalf of the students. The Beaverton resident is an Ethiopian immigrant from Saudi Arabia who was accepted into the Early College High School Program. Nuri was able to blend high school and college in a personalized and rigorous education program.
"Over the past few years, graduates, we have endured so much to get to this day," Nuri said. "A loss and grief, a global pandemic… inflation. You have made significant sacrifices. But,they have paid off because we are here today.
"For the immigrants, parents, students of color, non-traditional students, and all others that are graduating today, you have faced additional challenges that many of your peers did not but you are here today. If you and I had listened to our 'odds' and didn't dare to dream, didn't dare to desire more, and didn't take risks, we wouldn't be here today celebrating our hard work and dedication."