Homepage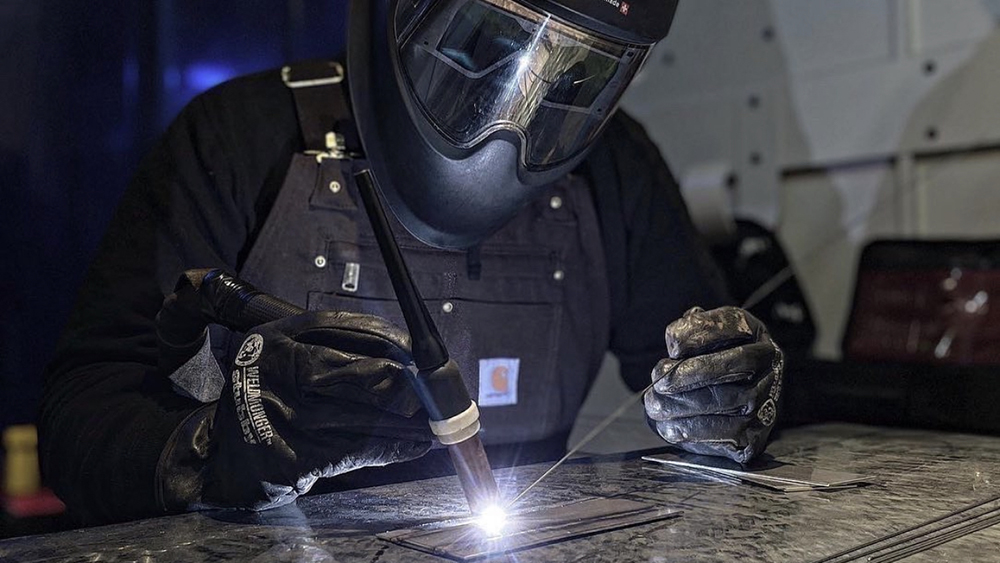 Many trades employ welding skills. Employment prospects in the Portland area are strong. The Oregon Employment Department forecasts over 250 welding job openings per year through 2027.
Why choose Welding Technology at PCC?
Salary
The Oregon Employment Department reports that Portland area welders earn between $19.44 to $32.57 per hour. The average annual salary is $54,067.
Our welding faculty are dedicated teachers with real-world experience. You will learn in facilities developed to teach you the hands-on skills employers seek.
The PCC Welding program offers flexible scheduling with an open-entry/open-exit, self-paced format. This allows you to register for full or part-time instruction by using our weld shop waitlist.
Degrees and certificates
What will you learn?
Class information
More about the program
GMAW (Gas Metal Arc Welding)
GTAW (Gas Tungsten Arc Welding)
FCAW (Flux-Cored Arc Welding)
Maritime welding
Non-Destructive Testing (NDT)
OAC (Oxy-Acetylene Cutting)
OAW (Oxy-Acetylene Welding)
PAC (Plasma-Arc Cutting)
Stick welding
SMAW (Shielded Metal Arc Welding)
TIG welding
Structural steel codes
Wire welding
What will you do?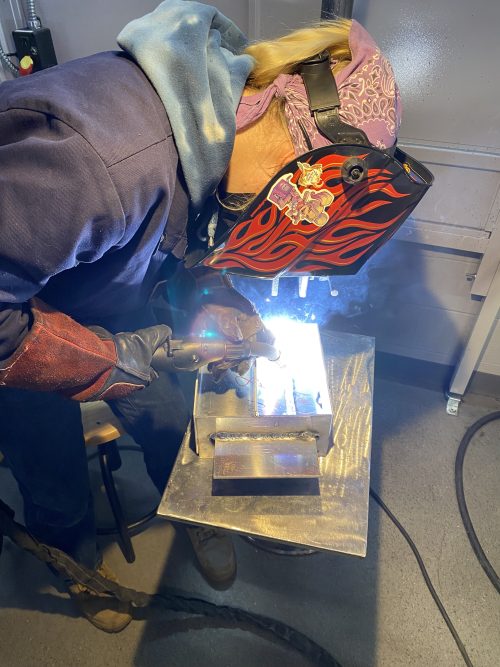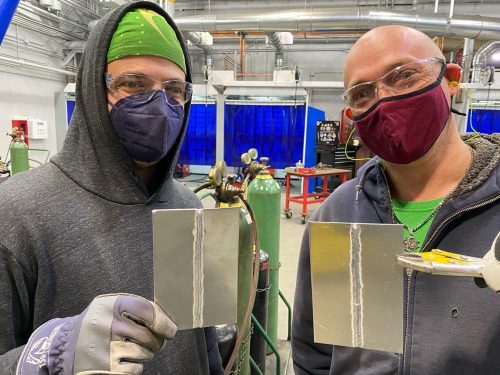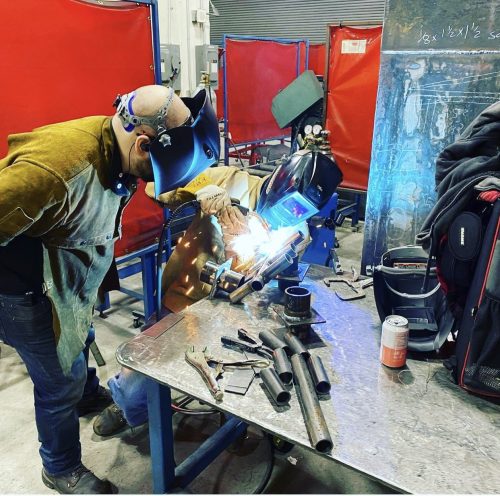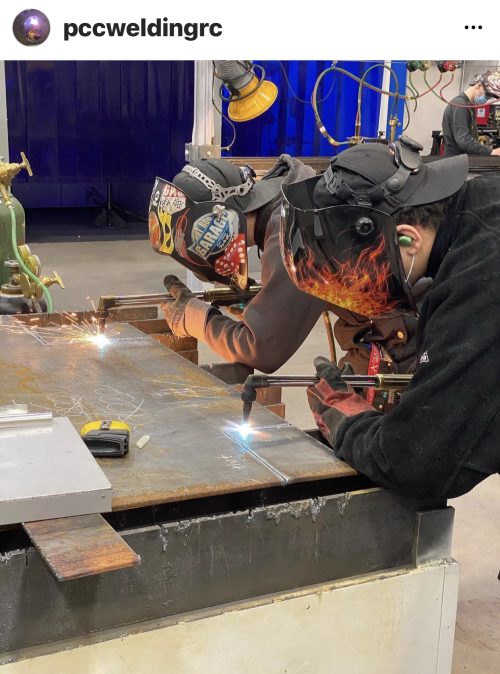 Here are some trades that use welding:
Diesel mechanics
Fabrication
Glazing
Manufacturing
Marine construction
Millwright
Pile buck
Pipe fitting
Sculpture
Sheet metal
Steam fitting
Welding inspection
Where PCC grads are employed
You may work for shipyards, manufacturers, contractors, government firms requiring maintenance mechanics, and repair shops. Graduates of PCC's program have found positions with such firms as:
Cascade General
Coastal Trailer
Columbia Corp.
Davis Tool
Freightliner
Gunderson Inc.
H&W Metals
Harris Thermal Transfer
Madden Industrial Craftsman
Oregon Iron Works
Vigor Marine
Sheet Metal Local #16
Are you an employer? Post a job.
Not quite ready to apply?
We can help you get the info you need.