Homepage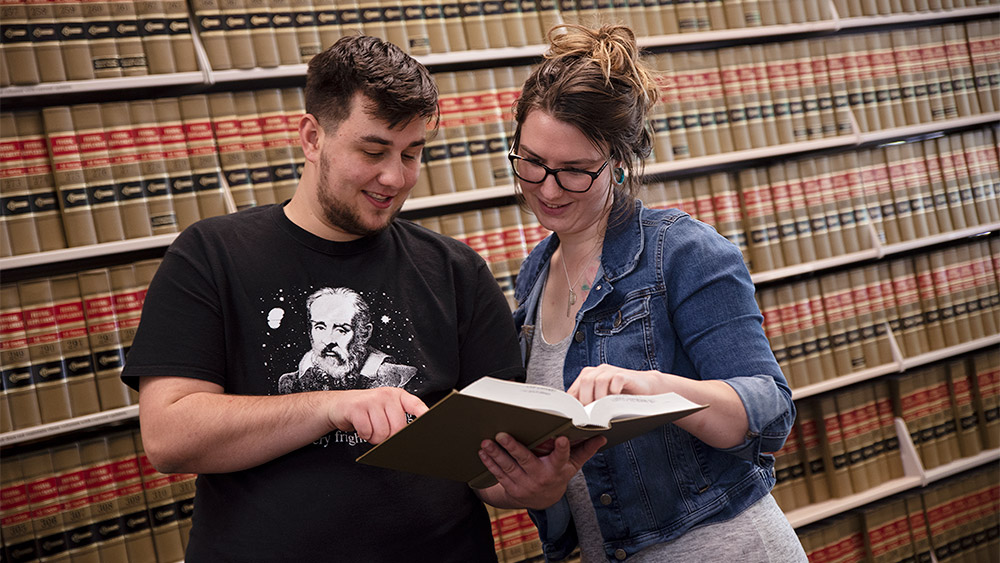 Photo by Samnang Lim
Paralegals provide critical and integral support to lawyers, corporations, public institutions, and other employers. Paralegals work under the supervision of a lawyer, and may not provide legal services directly to the public except as permitted by law.
The Oregon Employment Department forecasts that Portland-area paralegal employment will grow 15.5% through 2027.
Why choose the Paralegal program at PCC?
Salary
The Oregon Employment Department reports that in 2019 Portland area paralegals earned from $18.33 to $49.45 per hour. The average annual salary was $70,817.
The Portland Community College Paralegal program has provided students with the fundamental skills and training necessary for success in the legal field since 1973. Our program provides a balance of legal background and hands-on practical skills through training from lawyers and paralegals practicing in the fields in which they teach. PCC's Paralegal AAS and post-degree certificate have been approved by the American Bar Association (ABA) since 2010.
Degrees and certificates
What will you learn?
Class information
The PCC Paralegal program is designed to provide you with hands-on opportunities to develop:
Analytical skills
Client relations skills
Legal terminology
Legal research methods
Substantive and procedural law knowledge
Writing skills
Learn more in our program overview, which includes information about our program outcomes and goals and ABA approval.
What will you do?
As a paralegal, you may perform the following tasks under the supervision of an attorney:
Client intake
Document preparation
File management
Investigation
Organize case materials and data for litigation
Research
Witness interviews
Who will hire you?
Courts
Law firms
Corporate legal departments
Government agencies
Public service and nonprofit organizations
E-discovery companies
Paralegals may not practice law and may not provide legal services directly to the public except as permitted by law.
The PCC Paralegal program requires each student to complete 14 credits of synchronous instruction. Synchronous instruction means students must attend a scheduled class meeting time each week.
Not quite ready to apply?
We can help you get the info you need.