Homepage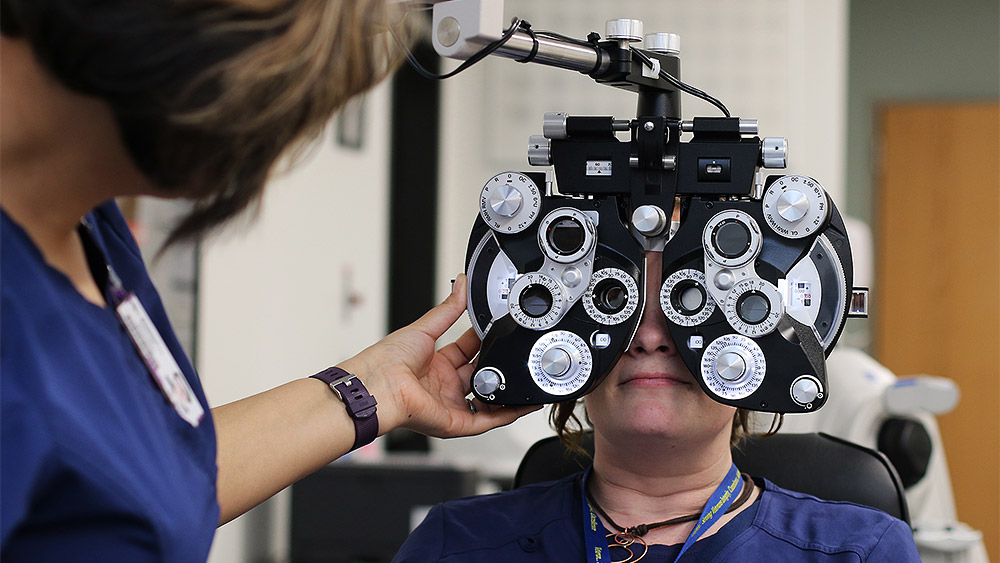 The Oregon Employment Department forecasts that Portland area job openings for ophthalmic medical technicians will grow 20% through 2027.
Why choose Ophthalmic Medical Technology at PCC?
Salary
Our students in the OMT Program who are currently employed report an average starting range of $24 to $26 per hour, which is projected to increase with experience. Experienced technicians may earn as much as $36 per hour. The Oregon Employment Department reports that Portland area average annual salary is $55,499.
Our program prepares you to perform eye procedures under the supervision of a licensed physician. We offer:
Study in a cohort of just 24-28 students
Twenty-year track record of successful instruction
Hands-on experience honing your technical skills in a special lab with ophthalmic equipment
Clinical practicums in medical offices at 40+ community partners: hospital-based clinics, large or small private practices, and academic institutions
Accreditation
The Ophthalmic Medical Technology (OMT) program is the only associate's degree program of its kind on the West Coast at the intermediate training technician level. We are accredited by the International Council of Accreditation (ICA).
Degrees and certificates
What will you learn?
Class information
We help you develop skills and knowledge in a wide variety of ophthalmology areas:
Optics
Ocular pharmacology
Ocular anatomy
Contact lens fitting
Surgical assisting
Instrument maintenance and care
Refractometry
Ocular pathology
Eye examination skills
What will you do?
Our program is a proven pathway to local, national, and international opportunities. Approximately 95% of our students find jobs in this field within three months of completing the program.
Graduates may expect to find jobs in group practices, HMOs, private offices, and university clinics. Technicians work approximately 40 hours per week.
Transferring to a four-year institution
If you're interested in transferring to a four-year institution, visit our transferring page.
Not quite ready to apply?
We can help you get the info you need.