Homepage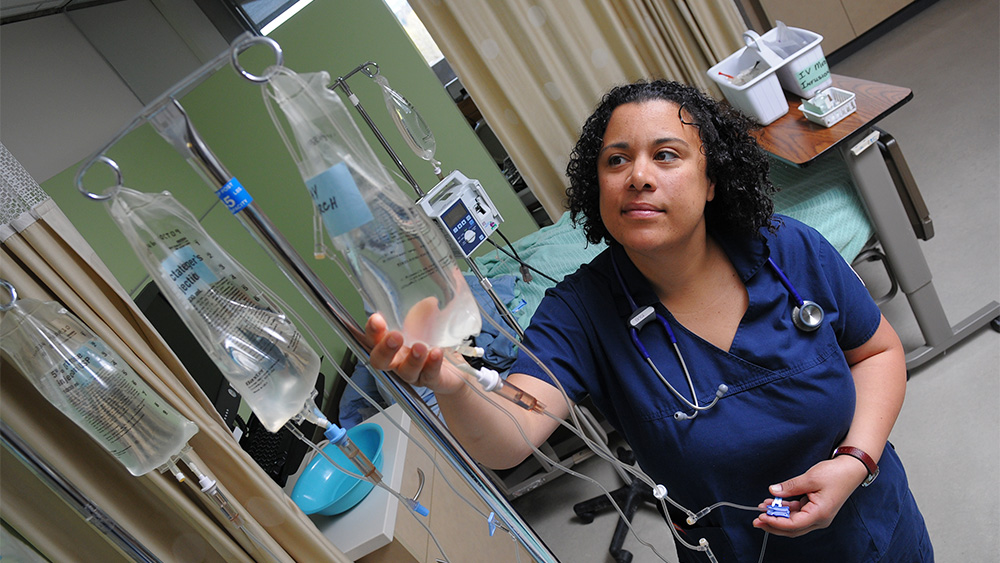 In PCC's Nursing program, you will learn the knowledge and skills required for an entry-level nursing job. Our program is designed to prepare you to be licensed as a registered nurse (RN). RNs deliver nursing care in a variety of health care settings.
The Oregon Employment Department forecasts Portland area nursing employment will increase 20.5% through 2027.
Why choose Nursing at PCC?
Salary
The Oregon Employment Department reports Portland area registered nurses earn from $39.40 to $64.43 per hour. The average annual salary is $106,086.
Over 95% of Portland Community College nursing graduates passed the National Council Licensure Examination for Registered Nurses in each of the three most recent years. See our student achievement data for details.
Approval and accreditation
The PCC Nursing program is approved by the Oregon State Board of Nursing.
The associate degree nursing program at Portland Community College at the Sylvania Campus located in Portland, OR, is accredited by the:
Accreditation Commission for Education in Nursing (ACEN)
3390 Peachtree Road NE, Suite 1400 Atlanta, GA 30326
404-975-5000
The most recent accreditation decision made by the ACEN Board of Commissioners for the associate degree nursing program is Continuing Accreditation. View the public information disclosed by the ACEN regarding this program.
Degrees and certificates
What will you learn?
Class information
More information
PCC's nursing program is designed to develop a variety of medical, technical and clinical judgment skills such as:
Analysis
Communication
Counseling
Evaluation
Intervention
Intravenous therapy
Medication administration
Physical assessments
Planning
Sterile techniques
Supervision
Teaching
What will you do?
As a nurse, your responsibilities will vary depending on where you choose to work. Your exact job activities will vary from day to day, depending on the type and condition of the clients under your care. However, each day will call for careful observation, decision-making and problem solving. Providing nursing care is both challenging and rewarding.
Who will hire you?
There are hundreds of nursing employers in the Portland area:
Birthing centers
Clinics
Community hospitals
Emergency departments
Extended care facilities
Health departments
Home health care agencies
Intensive care units
Medical centers
Nursing homes
Physicians' offices
Rehabilitation centers
Schools
You will be able to work just about anywhere your imagination takes you. Nurses are found in cities, rural areas, overseas, in the armed forces, at home, in institutions and industry.
Not quite ready to apply?
We can help you get the info you need.