Homepage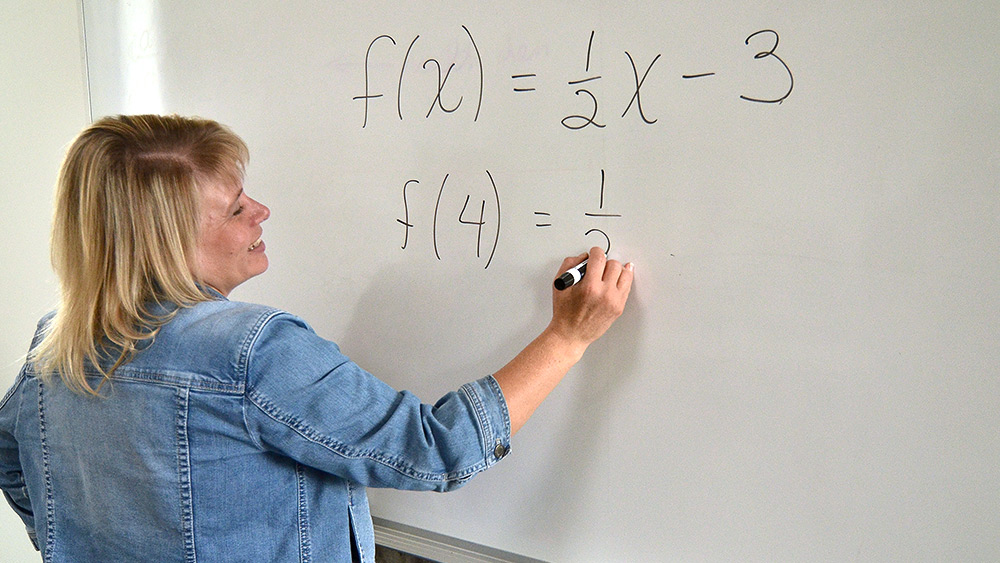 Why choose Mathematics at PCC?
Math events
Portland Community College offers developmental and pre-college math courses (numbered below 100) that focus on algebraic skills and prepare you for certificate programs, two-year degree programs, and college-level coursework.
Classes are small and taught by faculty who care about your learning. We also provide tutoring services to support your success.
Degrees and certificates
Degrees and certificates by number of terms to complete

| Award | Length | Financial aid eligible | Currently accepting students? |
| --- | --- | --- | --- |
| University transfer | 2 years at PCC + 2 years at university | | |
What will you learn?
Class information
Mathematics includes the study of numbers, patterns, graphs, and abstract models using analytic reasoning and systematic problem-solving skills. Mathematics can be used by everyone to enhance their understanding of the world.
Resources for math students
What will you do?
Mathematics and mathematical reasoning are used in situations as diverse as household budgeting and space shuttle design, subjects as different as art and law, and occupations as varied as nursing and computer programming.
What's your math path?
After planning your first term and receiving your math placement, you're ready to choose your math path based on your placement and your major or degree.
Next steps
Applying to PCC is free and only takes a few minutes.Apply now

Not quite ready to apply?
We can help you get the info you need.