Homepage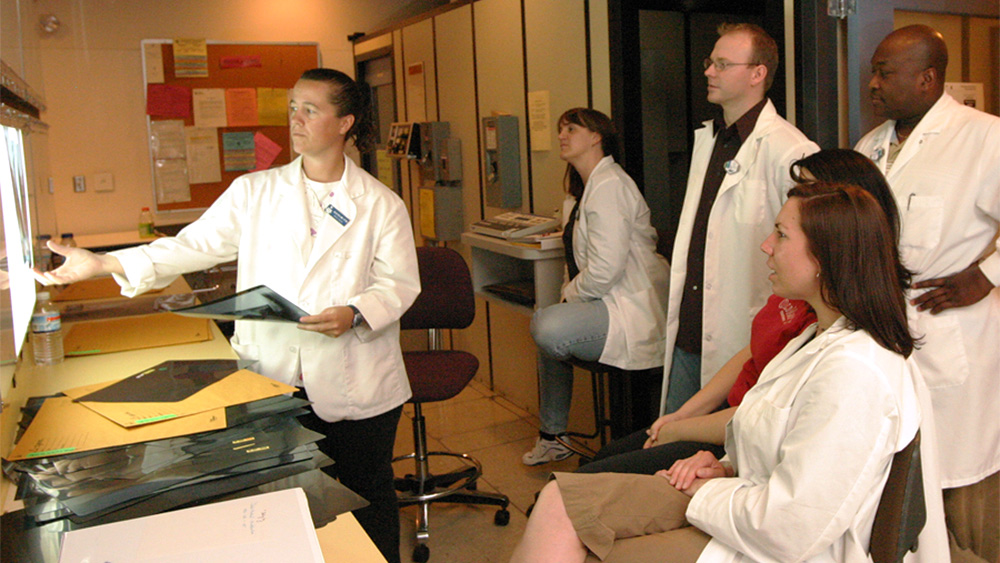 Magnetic Resonance Imaging Technologists are highly skilled and well-compensated healthcare professionals. The Oregon Employment Department projects that dozens of jobs will open in Portland each year for the foreseeable future.
Applicants to the PCC Magnetic Resonance Imaging (MRI) training program must have one of these professional credentials:
Registered Radiologic Technologist (ARRT)
Ultrasound Technologist
Nuclear Medicine Technologist
Radiation Therapy Technologist
Radiography students may apply, but must be registered with the ARRT before the beginning of the PCC MRI program.
The size of the class accepted depends on the availability of clinical space. Our average class size is 12 students. Preference is typically given to more experienced technologists and/or an employee of a clinical affiliate that hosts our MRI students.
Why choose Magnetic Resonance Imaging (MRI) Technology at PCC?
Salary
The Oregon Employment Department reports that the average annual salary for MRI technologists is $87,698 in the Portland area.
We offer comprehensive training which includes clinical training hours at hospitals and clinics in the surrounding area. Upon completion of PCC's MRI Technologist Training Program, you will possess the skills and training required to meet national standards, making you eligible to sit for the ARRT MRI certification exam.
PCC's MRI program is nine months (three consecutive terms) in length. Classes are primarily online with four mandatory sessions on the PCC Sylvania campus. Clinical training hours are also required.
Continuing education opportunities
Certain courses within the MRI program may be taken for continuing education. Instructor approval is required. Contact the Medical Imaging department for more information.
Degrees and certificates
PCC also offers programs in Computed Tomography and Radiography.
What will you learn?
Class information
More information
Program overview (program costs, time commitment and schedule, and frequently asked questions)
Some of the skills and knowledge you will obtain include:
Principles of patient care
Safety procedures
Cross-sectional anatomy
Procedures and diagnosis
What will you do?
The MRI Technologist Training program teaches you the art and science of Magnetic Resonance Imaging, which utilizes very strong magnetic fields and radio frequencies for imaging body tissues. MRI technologists are employed in hospitals and clinics.
Not quite ready to apply?
We can help you get the info you need.