Homepage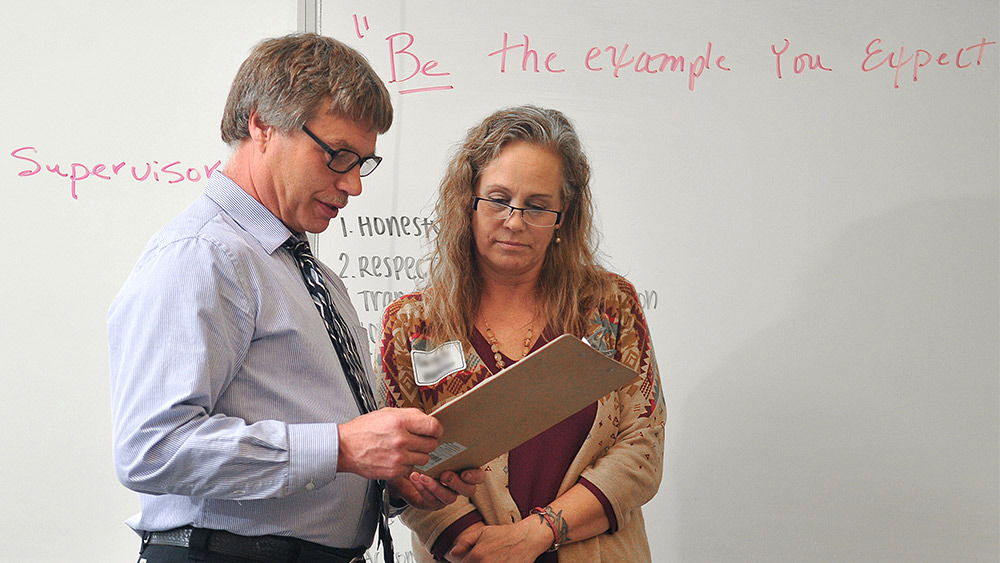 Management is a profession, not a promotion. The Oregon Employment Division forecasts that demand for managers will exceed the average for other occupations through 2027.
Why choose Management and Supervisory Development at PCC?
Salary
According to payscale.com, Portland general and operations managers earned an average annual salary of $66,068 in 2018.
Portland Community College's innovative program offers a flexible curriculum to boost your resume, prepare for a career change, or earn credits toward a 4-year degree. We have options for working professionals and full-time students, with classes offered on campus and online.
On-campus and online: a flexible program created for working professionals
Build a schedule of courses that works for you. You can earn the entire degree by taking online courses. All courses required for the AAS Degree and three shorter-term certificates are offered online.
Hands-on learning
Are you interested in building experience specific to your field, or particular job function? Cooperative education and project management classes provide even further opportunities for work/education experience.
Degrees and certificates
Awards with a icon can be earned completely online, or you can choose a mix of online and on-campus classes.
What will you learn?
Class information
Organizations are looking for managers who can lead employees toward success. PCC's Management and Supervisory Development program will enhance your skills in:
Accounting
Personal finance
Continuous improvement
Communication
Critical thinking
Creative problem solving
Coaching
Emotional intelligence
Human resources
Interpersonal and intercultural communication
Leadership
Organization development
Supply chain management
Planning
Project management
What will you do?
You will be responsible for leading your work unit toward a better quality of work-life, enhanced productivity, and higher profits.
Next steps
Applying to PCC is free and only takes a few minutes.Apply now

Not quite ready to apply?
We can help you get the info you need.