Homepage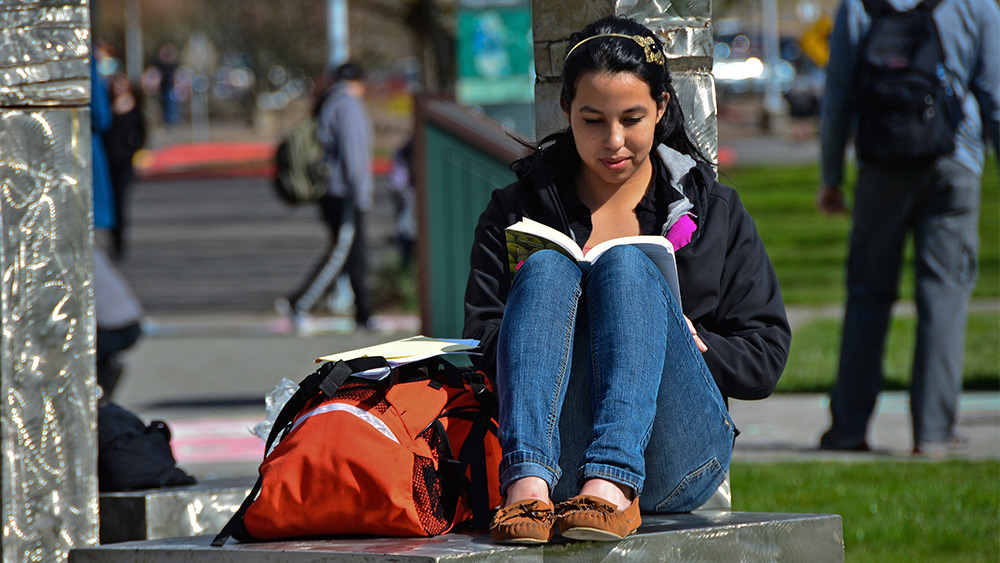 Why choose Literature at PCC?
Portland Community College offers a wide range of literature courses. You will be able to study works in depth in small classes with instructors dedicated to your learning. Our diverse student body will provide you with a range of perspectives and experiences.
Degrees and certificates
Degrees and certificates by number of terms to complete

| Award | Length | Financial aid eligible | Currently accepting students? |
| --- | --- | --- | --- |
| University transfer | 2 years at PCC + 2 years at university | | |
What will you learn?
Class information
The genre-based Introduction to Literature sequence teaches you how to read, discuss, and write about fiction (ENG 104), drama (ENG 105), and poetry (ENG 106).
Survey course sequences provide a broad overview of the literature of a region of the world (such as Asian Literature), or a country (such as Survey of American Literature), or of a people (such as African American Literature), or a particular author (Shakespeare).
The Literature program's 200-level specialty courses focus on the literature of a particular ethnic group (such as Native American Literature, Latin American Literature, Asian American Literature), or a particular kind of writing (Biography and Autobiography, Folklore, and Mythology), or particular issues and topics (Images of Women in Literature, International Political Poetry, Bible as Literature).
Note: Literature courses are listed in the class schedule under the ENG prefix.
What will you do?
Literature courses at PCC enhance your enjoyment of literature.  They will encourage you to explore other voices, cultures, and periods.  You will be introduced to a broad spectrum of works, writers, conventions, and canons. You will be able to read multi-layered texts more critically, think, and analyze more creatively, synthesize information more effectively, and write prose more specifically and masterfully.
Next steps
Applying to PCC is free and only takes a few minutes.Apply now

Not quite ready to apply?
We can help you get the info you need.