Homepage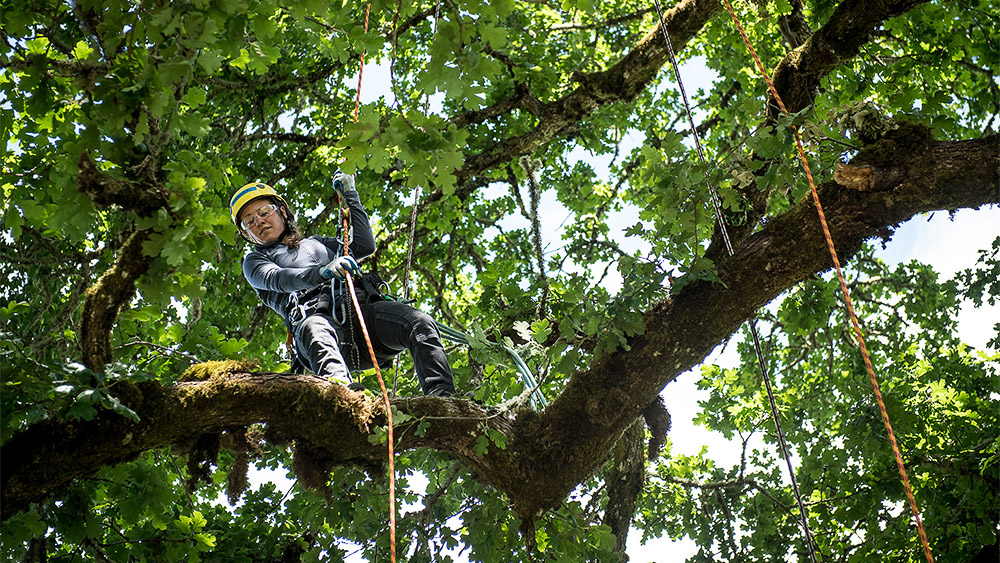 Do you find yourself longing to be outside? Love everything green? Want to make a difference? Take that love of nature to the next level! The Oregon Employment Department estimates employment for landscape managers will increase by nearly 11% through 2027.
Why choose Landscape Technology at PCC?
Salary
The Oregon Employment Department reports landscape manager wages to range from $19.68 to $43.20 per hour. The average annual salary is $63,867.
More information about the program
The PCC Landscape Technology program combines horticulture and environmental science, construction, and art skills to create a solid foundation for rewarding careers in the green industry including landscape construction and maintenance, design, management, arboriculture, and habitat restoration.
Applied skills
We are strong believers that the best way to learn is through your hands. Rather it is pruning and planting, constructing irrigation systems and garden walls, or designing landscapes, LAT classes focus on applied skills learned through hands-on activities and labs throughout the program.
Experience and dedication
Industry training by the landscape industry
The LAT faculty are industry experts in their respective fields who bring years of both teaching and industry experience into the classroom. We continually update the curriculum to reflect the current science and techniques for our students to be competitive in the job market.
Community
We realize that relationships and networking are as important as knowledge itself. With a dedicated building and outdoor classroom space at Rock Creek, the LAT program fosters student interaction and community from your first class. Strong ties with local business partners facilitate field trips, industry experts as guest speakers, and cooperative education opportunities throughout the program. As a student, you become a part of the larger local landscaping community during and after your time here at PCC.
Degrees and certificates
What will you learn?
Class information
See our degree and certificate pages above for more information about what you will learn in the Landscape Technology program.
What will you do?
Learn more about employment and co-op education opportunities at PCC and green organizations in our area. See our degree and certificate pages above for more information.
Are you an industry partner or business looking to hire a PCC Landscape Technology student or graduate? Learn about co-op education and hiring PCC students.
Next steps
Applying to PCC is free and only takes a few minutes.Apply now

Not quite ready to apply?
We can help you get the info you need.